Trends |
Michelin-starred Mexican restaurant in Brooklyn
09.04.2019
I speak to TJ Steele – one heavily tattooed, soft-spoken super chef – at his acclaimed restaurant to talk about insect mayonnaise, gluten and the unlikely story that is Claro.

Recently Pete Wells, the infamous New York Times food critic, voted you as one of the top 10 restaurants in NYC. Even more recently, you've been awarded a Michelin star. Congratulations! You became recognized for your food excellence even though this location is not easy to get to.
Thanks. It's hard to believe that we opened Claro a little less than two years ago. The pre-opening buzz from NY Magazine and a 3-star review from EATER really helped launch interest in the restaurant. But, when we got the Michelin star that was mind-blowing. There are only four Mexican restaurants in the world with a Michelin star. Four!
Has Mexican food always been your passion? What is your experience as a chef?
I am professionally trained, but not in Mexican food. I went to the CIA – Culinary Institute of America, the world's top culinary college, and have worked in some of NYC's best restaurants since then. I worked for Danny Meyer, (arguably NYC's most successful restaurateur) for about 10 years, including 3 years at Blue Smoke. After that, I moved to become the Executive Sous Chef at Union Square Café, then worked as the Executive Chef at Tia Pol for several more years before opening Claro.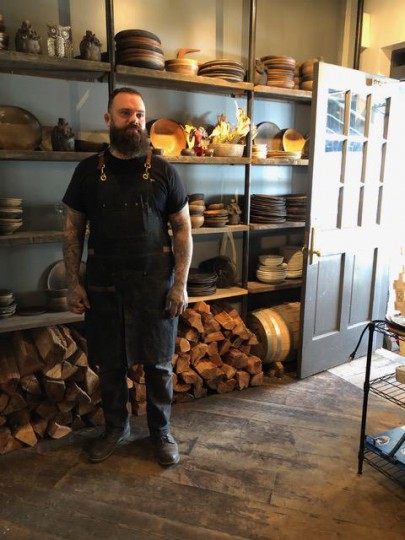 Were any of the kitchens you worked in focused on Mexican cuisine?
Funny enough, no. I specialized in Italian and Spanish style cookery. But 10 years ago I started a mezcal company with some partners in Oaxaca, Mexico and was spending a lot of time there. I noticed that the food there was not anything like the Mexican food you'd find in NYC. It was kind of like how Italian food was represented in the '80s as a blanket term for all of Italy.
Yeah, "Red Sauce" places as they are unenthusiastically known.
Right, in a city as big as New York it was odd that every Mexican restaurant seemed to have this interpretation of "Mexican fare". Mexico, like Italy, has very diverse cooking techniques and cuisine based on the different regions.
Is Claro an Oaxacan-focused kitchen? And what are some Oaxacan classics?
Oaxaca is most famous for mole and mezcal. And yes – I'm dedicated to the food from this region as a chef. Also, oddly enough – years ago, when I was dreaming about opening a Mexican-focused place, I developed a gluten intolerance and only realized this because my health and well-being always improved when I was in Mexico.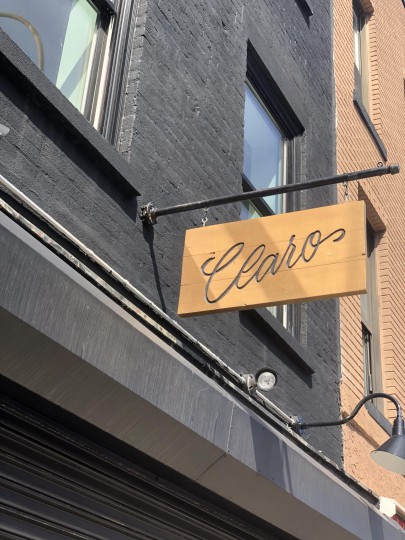 Is this because the main grain there is corn?
Exactly. So my dream to bring elevated regional Mexican street food with a fine dining mastery coupled with my gluten intolerance made me come up with this concept which is Claro.
Wow, that's fractal mathematics at its best. Funny how this twist in fate has guided you in creating one on NYC's best restaurants.
Yeah! It's crazy to think that I was once responsible for all the in-house pasta we produced at Union Square Café. Ha!
At Claro the food is elevated, and still rustic – but your prices are indeed from the fine dining threshold. This is not how most folks think about Mexican food.
Maybe, but I knew what we could do. I was passionate and believed that NYC was ready for this.
And no one can get a reservation at Claro for months out, which means you must be doing this right!
Not to mention our menu changes all the time. We're always embracing the kind of ingredients that America is not used to eating, but are common in Oaxaca – including flying ant mayonnaise, grasshoppers salad dressing, plus all the off-cuts of meat and offals.
You're pushing the boundaries of the American palate and perceived value of what was historically considered an inexpensive food. So what are the future plans for you beyond Claro… Las Vegas?
(Laugh) Nah, I want to do something closer to my home on the other side of Brooklyn, a Marisquería with great drinks and Mexican seafood cocktails – the traffic to get here is killing me.