Papaya Rocks Film Festival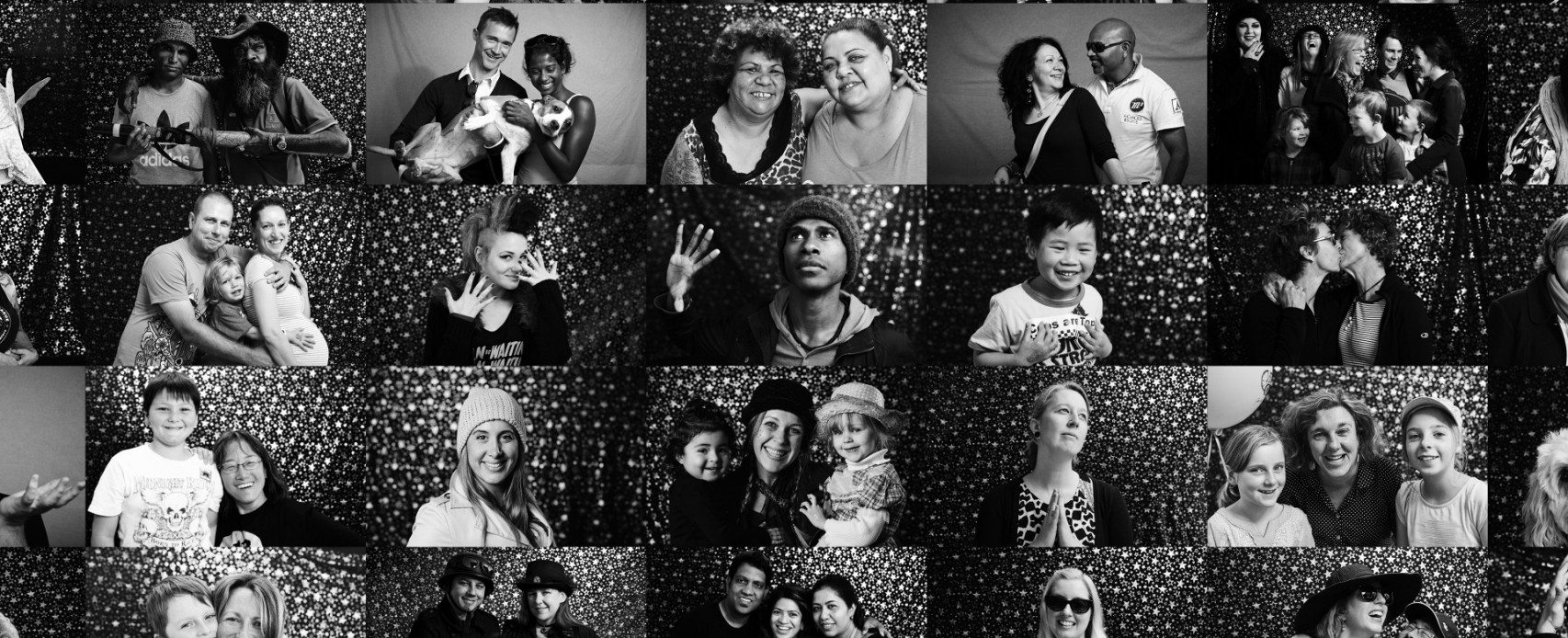 Each edition of Papaya Rocks Film Festival gets bigger and bolder. For the third time, we will support and promote independent filmmakers from all over the world. Their voice and imagination will echo through movie animations, shorts, documents, clips, and experimental productions. Each section of the festival will be free to watch online. The main themes of the 3rd edition of Papaya Rocks Film Festival are "Strength" & "Resilience" and we will mostly focus on animations. We have been inspired by filmmakers, many of whom have submitted their debut short films to our festival, who have taken this unique time to explore their filmmaking creativity.
They have not been hindered by equipment or skill; they have maximized their time to explore who they are and what this time says about them. The ability to explore what indie film is and what it can be lies in all of us. The filmmakers that are part of the 3rd PRFF have utilized all their tools to create films that tell inspiring stories.
The main theme in 2020 for festival was "Togetherness". The event returned to the award-winning Genesis Cinema in London to showcase the very best short films, micro-docs, animations, clips and branded content from around the world.
Full list of the winners:
Best Short Film: Hunting, dir. Jack Hawkins
Best Micro-Short: I Love Tennis, dir. Sam Buffery
Best Music Video: Slingshot, dir. David Bartkiewicz
Best Animation: The Squid, dir. George Hampshire
Best Screenplay: Mi Hermano Juan, dir. Cristina Martin Barcelona & Maria José Martin Barcelona
Best Editing: Jonathan Tyler, Hang
Best Cinematography: Bongani Mlambo, Boxed
Best Director: Wanjiru M Njendu, Boxed
Papaya Rocks Film Festival Official Selection 2020 Screen 1
Best Animation Nominee
SYNCHRONICITY | Dir. Michelle Brand | UK | 3'47 F-Rated
Some people come, some go - yet everyone is moving in the same direction. We are all sharing something we're unaware of, creating one big picture we're unable to see.
The Squid | Dir. George Hampshire | UK | 3'32
Set in Japan, a Squid must escape from a Sushi Restaurant before becoming part of the menu.
Five Minutes To Sea | Dir. Natalia Mirzoyan | Russia | 7' | UK Premiere F-Rated
The mother issues her decree: before you get back in the water, you have to take a break and sit quietly for five minutes. For a little girl, these five minutes feel like an ocean of boredom, stretching on forever and ever. The girl starts to watch other bathers and observes the many ways in which they spend their five minutes.
Best Cinematography Nominee
Beatriz Delgado Mena | Beautified Dir. Emily Haigh F-Rated
Bongani Mlambo | Boxed Dir. Wanjiru Njendu F-Rated
Rafael Leyva | Who Will Stop Me Dir. Emmanuelle Pickett F-Rated
Best Director Nominee
Emily Haigh | Beautified F-Rated
Vanessa Bailey | Bus Stop F-Rated
Wanjiru Njendu | Boxed F-Rated
Jack Hawkins | Hunting
Cristina Martin Barcelona & Maria José Martin Barcelona | My Brother Juan / Mi Hermano Juan F-Rated
Best Screenplay Nomination
Wanjiru Njendu | Boxed F-Rated
Noëlle Toland | Who Will Stop Me F-Rated
Cristina Martin Barcelona & Maria José Martin Barcelona | My Brother Juan / MI HERMANO JUAN F-Rated
Best Music Video Nominee
Acting | Music Video | Dir. Christine Jezior | Germany | 6' F-Rated
Every day we're exposed to countless images of perfection. The perfect body, the perfect diet, the perfect lifestyle – all of them seemingly within our reach. All we have to do is make an effort and show some discipline – or so they say. Self-tuning is necessary if we are to belong. Let's be careful, though: it is forbidden to show any sign of weakness.
Slingshot | Music Video | Dir. David Bartkiewicz | UK | 5'39
Proudly presenting a combination of stunning visuals and a complex story. You choose where the story begins.
Running in Circles | Music Video | Dir. Bianca Cassinelli | UK | 5'20 | UK Premiere F-Rated
"Running in Circles" is an animated music video for Wax Fang, realised by combining cut-out images with archive footage, all in order to visually represent the surreal atmosphere evoked by the lyrics.
Best Micro-short Nominee
I Love Tennis | Dir. Sam W. Buffery | UK | 1'30
A "blind" man describes in great detail his love for the game of tennis.
Fish | Dir. Filip Bojarski | Poland | 2' | International Premiere
A short film about consciousness.
Rice Milk | Dir. Orlando Cubitt | UK | 1'28 | World Premiere
A short monologue on the people wellness milks can no longer help.
re/cycle | Dir. Rene Smaal | Netherlands | 0'54 | London Premiere
A forest, a bicycle, a man. Where did they come from? Where do they go? And in what order? A film in a true surrealist tradition, one in which only 'found' elements are used, and which escapes normative interpretation based on cause-and-effect time sequence.
From Dust | Dir. Ben Roundtree | US | 1'58 | London Premiere
A visually symbolic and experimental work about creation, corruption and our relationship to Nature's spirit.
The Annunciation | Dir. Rosana Cuellar | Germany | 2' F-Rated
A 2-minute experimental piece that deals with the classical biblical motif in which the angel Gabriel announces to Mary that she will become the mother of Jesus.
Best Editing Nominee
Jonathan Tyler | Hang Dir. Michael Peace | UK
Simon Pearce | Beautified Dir. Emily Haigh | UK F-Rated
Christopher Frith | Bus Stop Dir. Vanessa Bailey | UK F-Rated
Jury Award Best Film Nominee
Hang
Bus Stop
My Brother Juan
Boxed
Hunting Above Everything
Papaya Rocks Film Festival Official Selection 2020 Studio 4
1st block
Afterglow | Dir. Ariana Bolaños Guevara | Costa Rica | Animation | 4'11 | World Premiere F-Rated
A pessimistic teenage girl reacquaints herself with an old friend. The encounter proves to be a life-changing experience.
The Scar Runs Through The Pupil | Dir. Amanda May | Canada | 7'03 F-Rated
Using a discarded textbook, Amanda depicts her journey as a foster child inside the education system. The unforeseen events disrupt the learning narrative.
I Choose Not To | Dir. Jola Kudela | UK | 2' F-Rated
This project is an art installation, a social and political commentary. It deals with the prevalent lack of political awareness and the passivity and indifference to what is going on in today's society.
Lysistrata 2.0 | Dir. Kai Soremekun | US | 3'53 F-Rated
It's time for a revolution! Both in the bedroom and at the polls. When low voter turnout threatens to weaken democracy, women everywhere take matters into their own hands and go on a sex strike.
Queue | Dir. Ami Ferreira | UK | 4'57 | London Premiere F-Rated
It's 6 am at the Concorde arena in Brighton and superfans Brie and Woody are queueing ahead of the evening gig. However, as they sip their overpriced coffee, it becomes clear that neither of them has actually listened to the band's new album.
A Period Piece | Dir. Sylvia Ray | US | 5' | International Premiere F-Rated
Cheered on by her best friend, a teen confronts her greatest fear - tampons.
I Am God | Dir. Madalina Mateciuc | UK | 8'54 | London Premiere F-Rated
I Am God follows the journey of Ana, a teenager battling PTSD, desperate to gain control over her life.
Love Is Wild | Music Video | Dir. Michael McCallum | US | 2'11
A music video for singer/songwriter Jen Sygit, made by the award-winning writer/actor/director Michael McCallum, showing the many different faces of love.
Lines | Dir. Joe Stringer | UK | 6'46 /
Playing out in real time, Lines sees 19 year old Charlie confront the hurt of past love while waiting for the result of a pregnancy test.
2nd block
We Will See Someday | Music Video | Dir. Nari Hong | Republic of Korea | 6'30 F-Rated
This story is about death. A while ago, I met a cat on their way home. We warily looked at one another. Then, on one grey, drizzly day, the cat died. What I saw that morning looked like a piece of clothing that they had left behind. I respectfully folded up what remained and buried it in the ground.
The Afterbirth | Dirs. Ignacio Rodó, Blanca Bonet | Spain | 4' | UK Premiere F-Rated
While still inside their mother's womb, two twins discuss what they may find once they are born.
Good Nostalgia | Dir. Asif Ken Fernandes | Spain | 1'40 | London Premiere
An experimental investigation into a relationship that ends in vain.
Hazel | Dir. Sara Eustáquio | US | 6'23 F-Rated
Something unusual happens when a group of young people hangs out by the pool at night.
When We Were Poor | Dir. Lynn Matheson | Canada | 1'15 F-Rated
An animated short about a woman sifting through treasured memories of her aunt. A commentary on the affluence that destroys us today. What could stick in the minds of people who have everything?
Ostarbeiter | Dir. Lucia Costello | US | 2' F-Rated
Family photos and cultural artifacts; archival footage and field video collected since 1939 and stitched together into a story of trauma and its generational impacts.
Too Deep | Music Video | Dir. Natalia Sitnikova | Russia | 4'59 F-Rated
Everyone in life had "that" day. A day which you can't accept, can't forget, and can't handle. Even went some days after this day, but it caught you and does not lower. You don't believe in this day and you're stuck in it. And it seems like you're stuck there forever. As though you sank deep under water, close to the bottom. And the floor is dry.
Dear Michael | Dir. Harvey Davies | UK | 6'30 | London Premiere
After losing the love of his life, Michael goes on a hunt to reconnect with her.
Anónimo / Anonymous | Dirs. Néstor Del Castillo Gil, Marisa Lafuente Esteso | Spain | 7' | UK Premiere F-Rated
What if we started recounting history all over again?
Mi Mejor Amiga / Best Friend | Dir. Myriam Ballesteros | Spain | 4' London Premiere F-Rated
Carola, a gifted but awkward teen, decides to build a mechanical friend for herself. But an accident leads to her ending up with Annie, a sparkly and affectionate android who makes sure Carola has the craziest and most fun-filled birthday of her life.
3rd block
HEROES | Dirs. Pablo Manchado Cascón, Santiago Cardelús Ruiz-Al- berd | Spain | 8'
An average guy driving his car comes across a woman being assaulted. He is torn between his instinct to ignore the scene and drive on, or sum up his courage and become a hero.
Iceberg Nation | Dir. Fernando Martín Borlán | Spain | 4'
Nations are liquid and ephemeral but, what is a nation?
Nobody Wants Your Truth / Nadie Quiere Tu Verdad | Dir. Diego Roma | Spain | 4' | UK Premiere
After two years in the shadows, Victor puts Alejandro up for the very last test: either he reveals their relationship to the media or he'll lose him forever.
Amaia | Dir. Arma Benoit | US | 3'52 | European Premiere F-Rated
Amaia is a poet. Would you notice that if she were walking past you? Can we see people in their entirety?
Título / The Unknown | Dir. Sara Bamba, Ivan Martín Ruedas| Spain | 9'00 | UK Premiere F-Rated
A woman orders a Barbecue pizza. It's summer.
Flora | Dir. Chaerin Im | Korea | 4'17 F-Rated
Experimental animation about gender and sexuality, the awkwardness of division. Uncanny sculptures of vaginas and penises are the main element.
Sophie | Dir. Anna Cangellaris | Korea | 4'42 | UK Premiere F-Rated
Sophie wants to be reborn and longs to meet her double. A party in the hills of Los Angeles offers a corporeal shift in her existence.
ABRACADABRA | Dir. Telemach Wiesinger | Germany | 2'15
A short magic trick – without a net nor a fake double bottom!
Greenkeeper | Dir. Lisa Pozo Nunez | Germany | 3' F-Rated
Guenther is a greenkeeper with a body and a soul. Unfortunately his soccer team stays far behind his ambitions. Since they are about to relegate again, it is on him to save the honour of his team.
4th Block
SDtoHDuprezMaxV2_009.mp4 | Dir. Anna Spence | Germany | 4'16 F-Rated
Booted from the limelight, Max Headroom now roves the video signal on the search for meaning. Once summoned to the screen, he talks to the audience in hopes of remembering his past life. As we watch Max (and as he continues to watch us), he begins to understand what it will take to escape from his purgatory.
Zero Gravity | Dir. Lukas Hablitzel | Germany | 4'49
When the parents of two boys split up, the older tells the younger a story to help him get through the change.
MAR | Dir. Fèlix Colomer | Spain | 3' | UK Premiere
Paula is on the subway, taking part in a radio show contest to win one thousand euros. She has the help of a stranger. Only three minutes are necessary to change yours and other's life.
One Giant Leap for Neil | Dir. Silvester Zwaneveld | Netherlands | 2' | UK Premiere
2019 marks 50 years since Neil Armstrong set his foot on the moon. The National Space Travel Museum will have an exposition on this subject, this animations was the kick off.
Red Apple | Dir. Ana Horvat | Croatia | 8' | UK Premiere F-Rated
An adopted girl tells us a story on how families come to be. Some are different than others – as she tells us in a story about her own, special family.
Kiss Me Malibu | Music Video | Dir. Mikel Arraiz | Spain | 4' | UK Premiere
A comedy horror about the insecurities and overthinking that TV shows, religion, culture and belief systems create in us during male-female relationships and in courtship. It makes fun of us and the roles we take in that process, without making any moral judgements. The story is narrated through a song.
Monsters Walking | Dir. Diego Porral Soldevilla | Spain | 1'05 | UK Premiere
"Monsters Walking" is a short film about monsters that walk.
Deternity | Dir. Mersolis Schöne, Evi Jägle | Austria | 2'45 | London Premiere F-Rated
"Deternity" is an experimental poetic short film exploring Friedrich Nietzsche's poem "Once More" (also called "The Drunken Song" in the book "Thus Spoke Zarathustra"). By using a combination of performance and projection techniques, the film depicts a protagonist confronted with his own psychological dilemmas in a scene dominated by a play of light and shadows.