Papaya Rocks Film Festival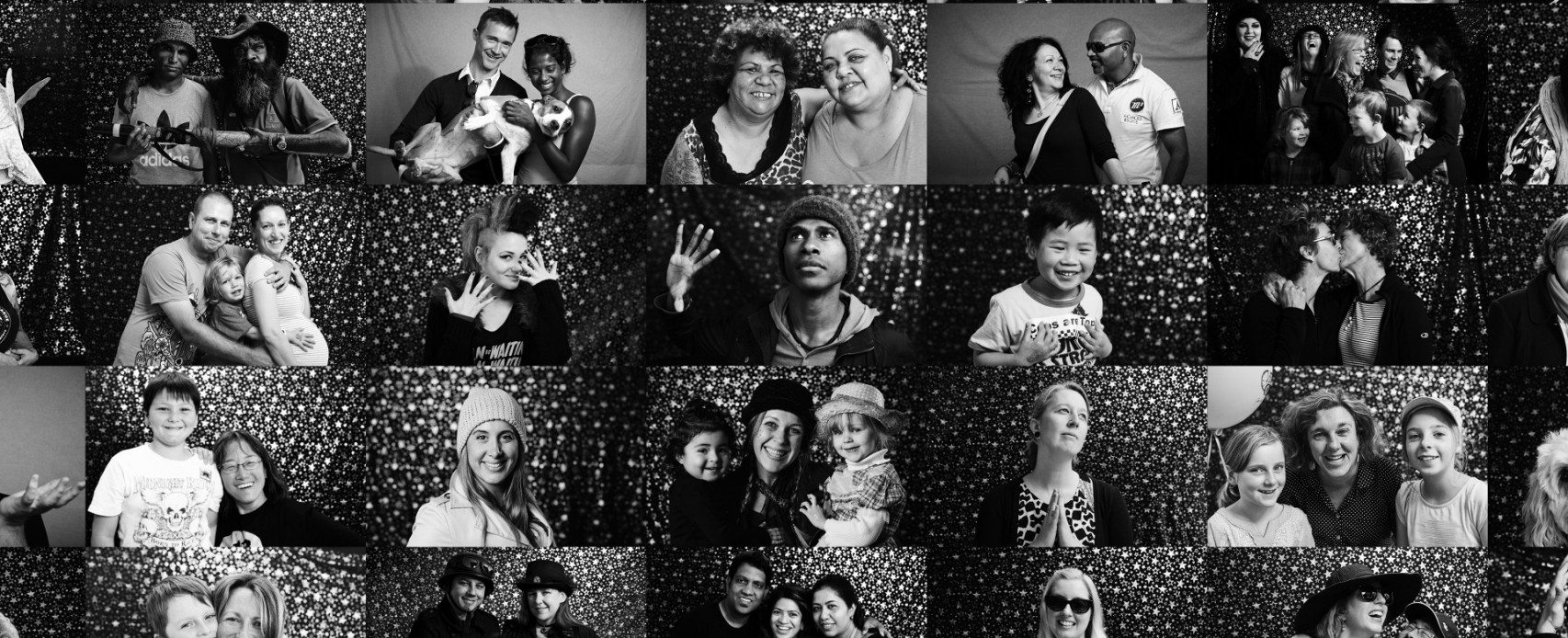 Inspiration, passion and young authors. If you're into making films, but have no clue how to begin actually making them, you should come along to Papaya Rocks Film Festival. It's yet another noncommercial project from Papaya FIlms aimed at film rookies.
It's with great pride that we introduce our debut Papaya Rocks Film Festival. Throughout the evening, we'll showcase the best of young filmmakers from around the world.
Following the success of the Papaya Young Directors Contest, Papaya Films Original Series and Papaya Films Presents Stories, our London office conceived of the Papaya Rocks Film Festival, after recognising a growing demand for the industry to come together and celebrate the talents of burgeoning directors. And it seems, we weren't wrong. The event has already sold out ahead of time.
Held in Whitechapel's iconic independent Genesis Cinema, the programme consists of two screening sessions, featuring micro shorts – up to 2 mins in length; followed by short films up to 15 mins long, across various genres including fiction, feminist, animation, music videos and sci-fi. A drinks reception and a prize-giving event will round up the evening.
We take a look through the programme of the now sold-out event; it's set to be a fun evening!
Block One – 28th February 2019, 19:00, Genesis Cinema, London (total duration: 51:10)
Trifle (dir. Ted Fisher, 1'00, Micro-Short, UK; WORLD PREMIERE)
A trifle can fall into one of two categories; a matter of trivial importance or a small quantity of anything applied. This 60-second documentary focuses on the adjustment to cultural difference. (You can read an interview with the director HERE)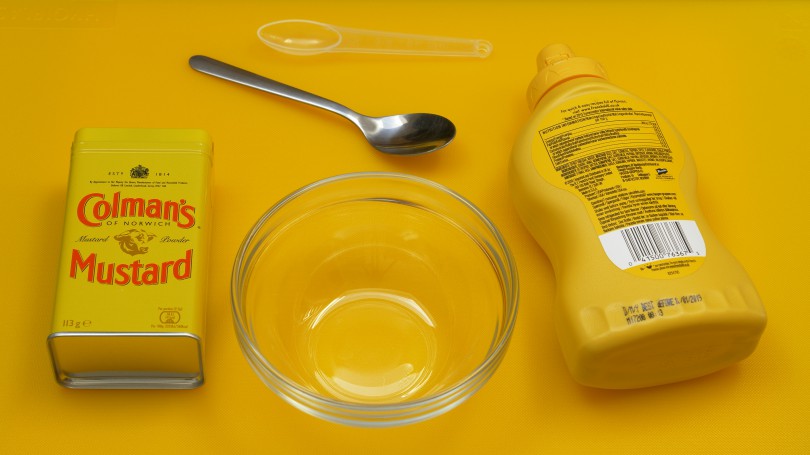 Fried Eggs (dir. Aaron Dorner, 5'00, SPAIN/UK; WORLD PREMIERE)
It's Antonio's birthday. It's the early 90's. In a small roadside bar. In a village in Spain. Since he turned 15, Antonio's made the same wish every year. But that's the funny thing with wishes, there's no guarantee that they'll come true.
Yours are Mine (dir. Brooke Trantor, 8'27, USA - F Rated*; INTERNATIONAL PREMIERE)
When a high school tutor discovers a painful secret about her favourite pupil, she is reminded of her own darkness, experienced through their shared past.
Puppy (dir. Jonathan Vingiano, 0.18', Micro-Short, USA)
A helpless puppy meets its worst enemy, but it's up to the viewer to decide what it plays out.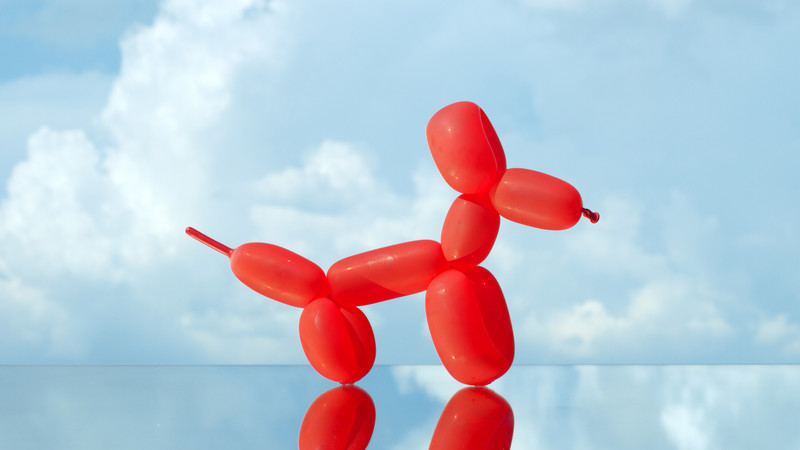 How to Carve a Giant (dir. Sonia Magdziarz, 6'00, Animation, UK - F Rated*)
This folk-tale combines cosmic forces with reality, set against an urban backdrop, it references myths, mortals and has plenty of messages to make it a timeless piece of cinematography.
Obolus (dir. Matthew Sterling, 1'43, Micro-Short, UK; LONDON PREMIERE)
Tired and despondent with her life, a young woman succumbs to a new (virtual) experience.
Trieb (dir. Diego Haustein, 3'07, Switzerland; UK PREMIERE)
Magdalena and Samuel take a walk in the countryside, where they have to face their secrets together.
Inside (dir. Arkadiusz Powałka, 5'53, Student Film, Poland; UK PREMIERE)
This short tells the story of a young refugee girl who's trying to escape her fate and overcome her fears.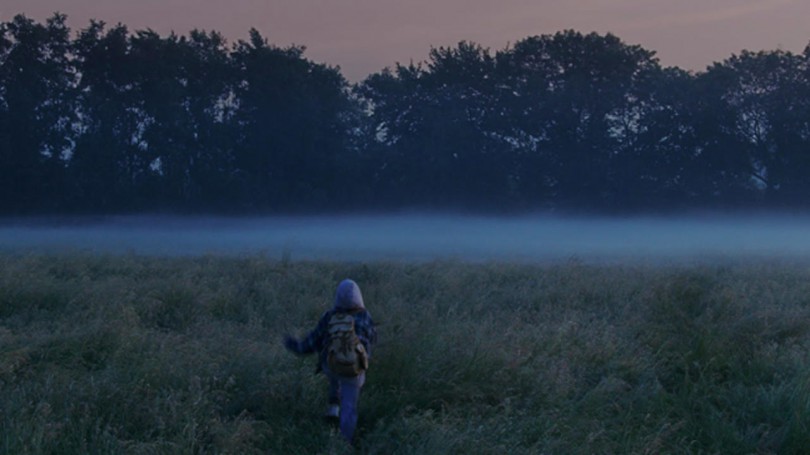 All The Worlds Is A Stage (dir. Hannes Rall, 1'30, Animation / Micro-Short, Singapore)
Adapting the famous Shakespearean poem, All The World's A Stage, this animation is spellbinding and features narration by acclaimed thespian actor and director Samuel West.
Fairy Tail (dir. Justin & Kristen Schaack, 4'00, USA, F Rated*; UK PREMIERE)
A hopeless romantic finds an unlikely intruder and falls in love… at first fight.
The World I Forgot (dir. CK Goldiing, 0.32', Micro-Short, UK; UK PREMIERE)
A man becomes increasingly conscious of his unhealthy relationship with digital devices and social media, which only tightens its grip on him.
Nina (dir. Damián del Corral 7'00, Spain)
A bar owner counts his lucky stars after meeting a young girl. They both stay at the bar, seeking to escape their problems, enjoying the moment's peace away from the conflicts that plague their personal lives.
Sleepless (dir. Juan Pablo Polanco Carranza, 7'00, Spain)
As a girl tries to escape her home in the middle of the night, a stranger steps in as mediator and makes sure she doesn't go far.
Block Two, 20:00 (50.01)
No (dir. Andrea Ciobanu, 0'43, Micro-Short/Experimental, UK - F Rated*; WORLD PREMIERE)
A man enters a dream-like state and is caught between the beauty of two women, who belong to separate worlds. One enjoys true happiness through love, while the other has her eye on more material things (Read the full interview with the director HERE)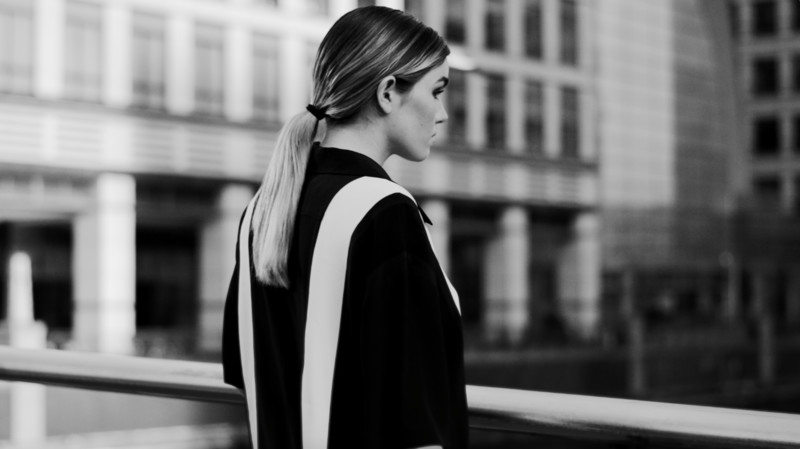 Portrait of a Wind-up Maker (dir. Dario Pèrez, 4'35, Spain)
Spanish architect Chema is an expat in Amsterdam. He's built up a new life as a toymaker, creating art from recycled items.
Bottle Boy (dir. Tony Burke, 2'12, UK; (UK PREMIERE)
A valuable lesson about conservation is learnt by a lonely kid as he seeks out new friends. He writes a message and puts it in a bottle, but is then reprimanded by a litter picker.
University (dir. Miguel Toledo, 4'32, USA; UK PREMIERE)
This unconventional short depicts an array of emotions, reflecting the demons that haunt us in life.
Signal (dir. Hwangji Lee, 1'00, Animation / Micro-Short, Republic of Korea; UK PREMIERE)
While swinging on a swing, a girl vividly remembers past memories. Various signals and patterns play out as each memory is recalled and reimagined, yet as reality remerges and the girl returns to reality, not a trace left.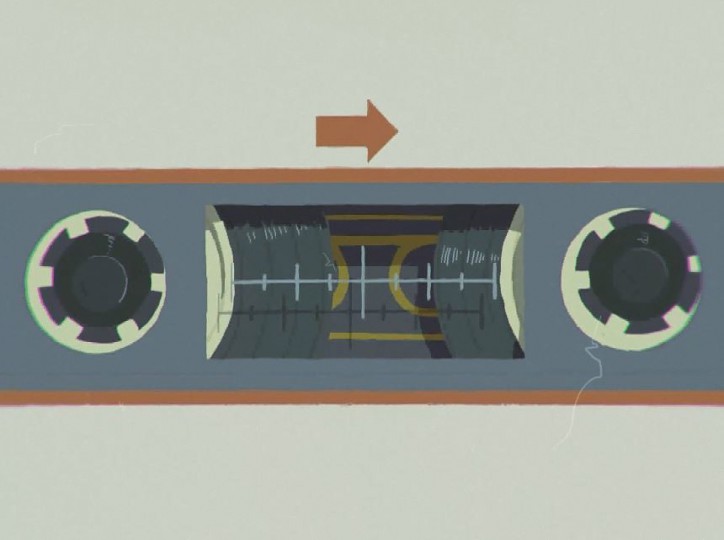 Poppy Ackroyd Trains (dir. Jola Kudem, 4'38, Music Video, UK - F Rated*)
British post-classical composer Poppy Ackroyd may play the piano and the violin, but she doesn't treat them classically.
The Good Queue (dir. Roger Giménez, 5'12, Animation, Spain; UK PREMIERE)
This animation studies the human condition in daily life, suggesting that greed and impatience are unlucky to sway us towards good decisions, yet reveals how we may be doomed to follow their temptation regardless.
120 Seconds (dir. Mikołaj Barowy, 1'35, Student/Micro-Short, Poland; WORLD PREMIERE)
Although the film looks at life in five just seconds, it takes 120 seconds for it to form a story onscreen.
Little Bandits (dir. Alex Avagimian, 4'25, Animation, USA; UK PREMIERE)
A kid is convinced that shooting a bird will turn him into a man.
Mariela (dir. Victoria Ramiro, 9'29, Argentina, F - Rated*)
A young woman remembers the tragic story about her former nanny.
One Small Step (dir. Aqsa Altaf, 13'00, USA - F Rated*)
After a girl's mother goes missing, the nine-year-old attempts to juggle the responsibilities of school and caring for her younger siblings.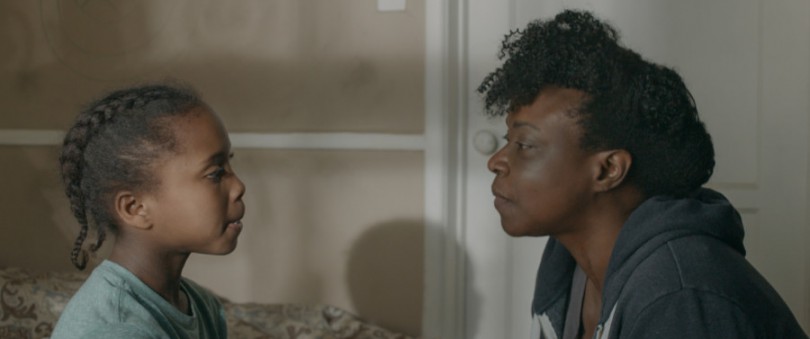 Block Three - 21:00 (80.32)
Gorila Open Cup (dir. Wojciech Klimala, 2'00, Sports Documentary, Poland; UK PREMIERE)
Daniel and his son tell the story about the family's relationship with and passion for jiu-jitsu.
Grind (dir. Yuri Alves, 8'30, Sports Documentary, USA)
In this biopic of Liberian refugee Robert Wilmote, he recalls having to flee the most drastic and terrible circumstances imaginable.
Gyeol (dir. Jin Amgluo, 1'00, Animation, France - F Rated*; UK PREMIERE)
Watch as a grey ball rolls down a rail, dives into pink liquid and orbits around flowers. Breath-taking!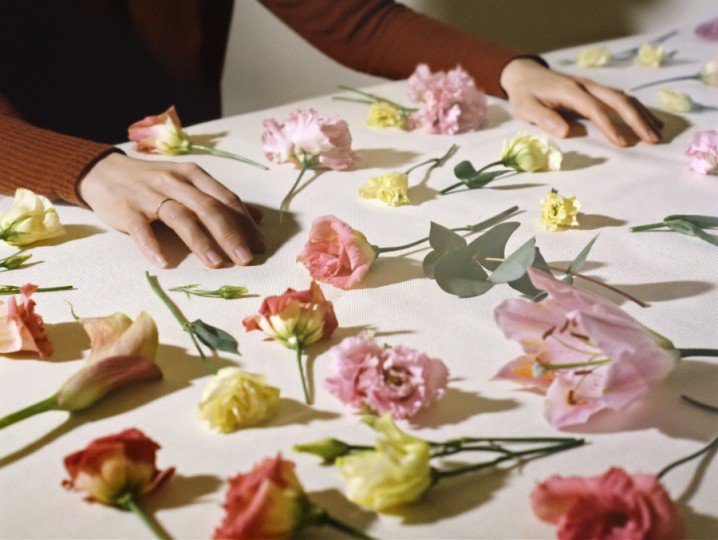 Talent Scout (dir. José Herrera, 7'56, Animation, Spain)
Dominique had been the most prestigious talent scout in Paris, but not any longer. Until he meets Spanish flamenco dancer, Sofía, that is. She emigrated to France because of the Spanish civil war, where she had to hide her secret as one of the greatest talents in history.
Just Before Melt (dir. Eve Tayac, 7'00, Animation, France - F Rated*; UK PREMIERE)
A woman walks in the cold.
Inner Voice (dir. Andiamo, 7'33, Documentary, Poland; UK PREMIERE)
This film profiles one of Poland's most talented opera singers of the young generation, Jakub Jozef Orliński (1990).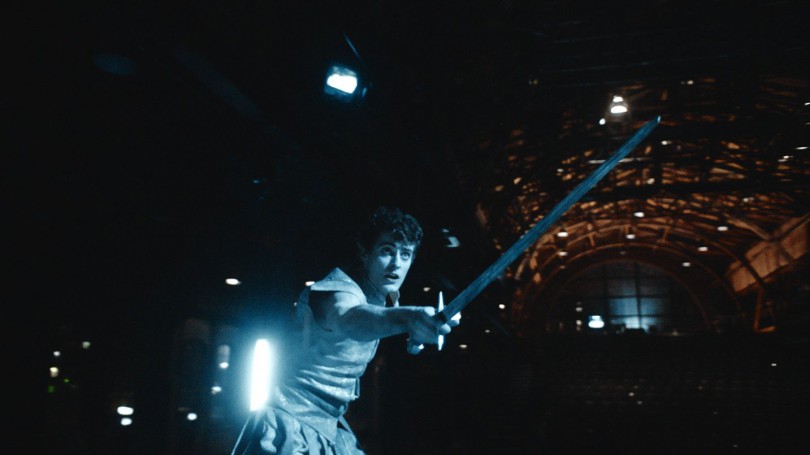 Music & Clowns (dir. Alex Widdowson, 7'23, Animation/Documentary, UK)
Despite barely speaking, director Alex Widdowson's brother is funny, charming and perceptive. Here, he speaks with his parents about raising a family member with Down's Syndrome.
To Live For (dir. Philip Pugh, 1'00, Micro-Short, UK; LONDON PREMIERE)
This coming-of-age drama, set against a post-apocalyptic backdrop, sees Noah struggle to save his friendship with his best friend Marcus, while his relationship with Ellen blossoms.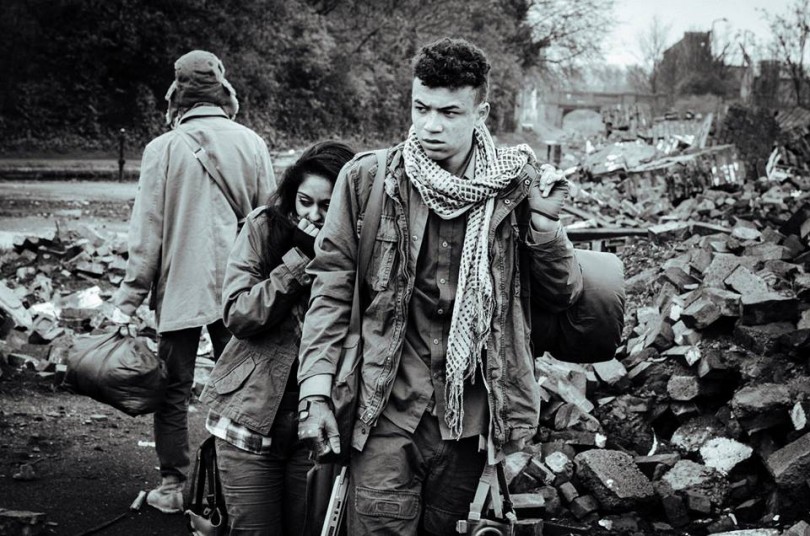 Fade (dir. Ainhoa Rodríguez, 6'15, Spain - F Rated*; UK PREMIERE)
Conservative and septuagenarian Conchita returns home after cremating her husband. Fed up with the norms fed to her by society, she decides to break free. However, she is accompanied by a menacing shadow within her house, the only companion to her solitude.
Forever (dir. Rebecca Ann Bentley, 4'00, USA - F Rated*)
Two young people meet and fall madly in love.
Tiny Little Rocks (dir. Brett Chapman, 13'35, UK; UK PREMIERE)
Five years after they've broken up, Molly and Gretchen meet in Sheffield to reminisce on their relationship and share memories, hopes, jokes and wonder, leaving viewers to think what they would do if they had an evening faced with an ex. (You can read the full interview with the director HERE)
Nevada (dir. Javier Kühn, 15'00, Spain)
In Las Vegas, two women are nestled in a hotel room. Elsa doesn't know what she's doing. But for Mrs. Taylor, she always looks to those who are unsure of their inner evilness.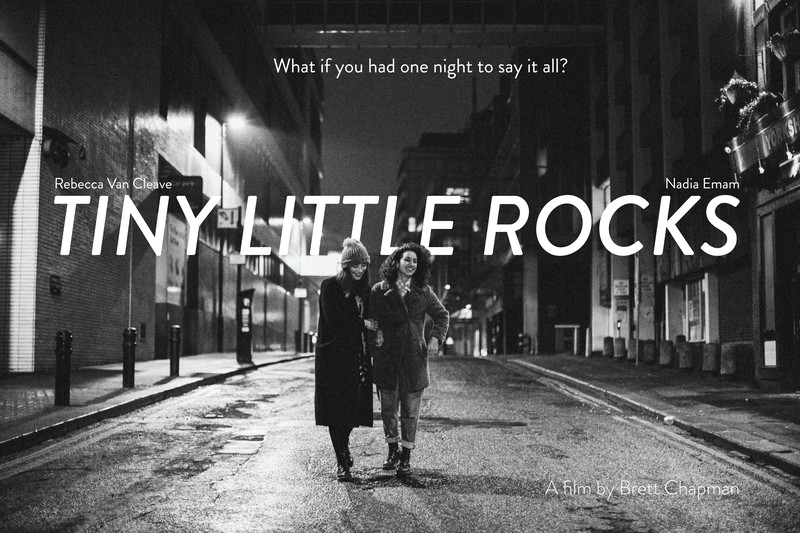 *The F-Rating is applied to films by cinemas and film festivals-goers that fairly represent women onscreen and behind the camera.