Block 1 (22-23.02.2021)
244 Years Later | dir. Greg Berman / 2020 / US / 2' / micro-short
A reflective and allegorical look at American society, both past and present.
A Myriad of Ideas | dir. Lucas Rebelo / 2020 / Brazil / 1' / micro-short
This is a metalinguistical video about the many ideas one can have when writing the script and filming.
A Pandemic Story | dir. Ron Roggé / 2020/ US / 2'56 / short
Inspired to stay creative during the 2020 pandemic, this film was shot and completed safely in 24 hours using masks, gloves, and social distancing for our 2 person cast and crew.
A Perpetuum Mobile / The Swimming Pool | dir. Enrique Lafuente / 2020 / Spain / 9'1 / experimental
A boy's walk on a summer morning results in a serendipitous meeting with three women at the side of a peculiar swimming pool. From then on, the story weaves myth, reality and fantasy only to end in a mysterious ritual where past and present intertwine.
A Portrait | dir. Carlotta Beck Peccoz / 2020 / UK / 3'20 / short
Following a journey to Dungeness and Prospect Cottage, Christopher Hughes reminisces about his life, his career and his friendship with Derek Jarman.
A quien dices amar / Somebody You Say You Love | dir. Inés Pintor Sierra, Pablo Santidrián / 2019 / Spain / 10' / documentary
Barbara is waiting at an airport about to catch a flight. From the other side of the glass, her boyfriend calls her. For the first time, the couple speak without touching each other. For the first time, Barbara can say everything she has always wanted to say.
Charlie & Yip | dir. Alexander Williams / 2014 / UK 1'38 / animation
Charlie brings his pet to school for Show and Tell - with unfortunate results.
Cheeseburger | dir. Scott Driver / 2020 / UK / 8' / comedy
A young man prepares to meet his online girlfriend in real life for the first time.
Choice | dir. Sam Felman / 2020 / US / 7'11 / drama
A young woman has an identity crisis while entering the witness protection program.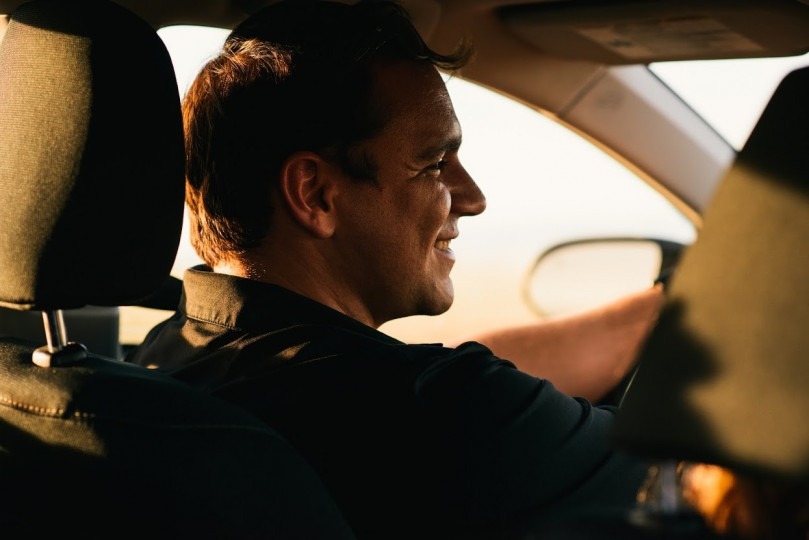 Cinderella Swing | dir. Myriam Ballesteros / 2020 / Spain / 3' / animation
At the Brothers Grimm high school, where all the teens from the Kingdom of Once Upon a Time go, it's prom time. During the prom Prince Charming is kidnapped by a giant, and Cinderella goes to his rescue. Get ready to be surprised.
Cleansing | dir. Ying Zhang / 2019 / South Africa / 10' / experimental
This film presents two strong and independent females pursuing persistence and success, but their struggles point out the social constraint of females.
Colrun | dir. Jorge Sarria de Vecente / 2020 / Spain / 5'55 / human rights
The lives of a child of the Republic of Congo and a president of a technology company are connected by a material that will change them completely.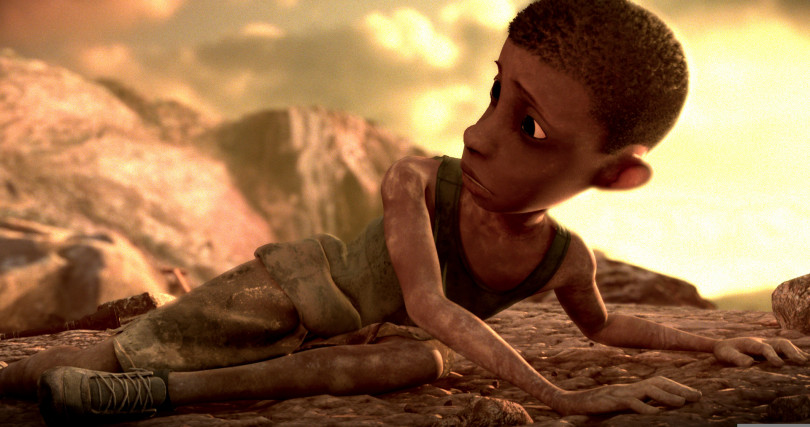 Comisura (The Corners of Your Mouth) | dir. Benjamin Meads / 2020 / UK / 10' / student film
Two strangers find a romantic connection and talk about their memories together.
Estate tranquilo / Keep Calm | dir. Jesús Díaz Morcillo / 2019 / Spain / 7' / short
Keep Calm were my mother´s final words before she died.
Euterpe: The Lost Muse | dir. Sarah Cole / 2020 / US / 9'12 / surrealism
In a quiet world, a girl who creates music with everything she feels must decide whether or not to embrace her gift; she risks being shunned or truly finding where she belongs.
Experiment #2 | dir. Christian Schneider / 2020 / Brazil / 2' / experimental
How to experience a place through the memory of our body. Starting from this principle, this contemporary dance work is expressed about the corporal questions, related to the experiences with a physical space.
Final Moments | dir. Dax Phelan / 2020 / US / 29'' / micro-short
A 30-second Public Service Announcement about the importance of wearing masks in the ongoing fight against COVID-19.
Fly – Jane La Onda | dir. Jak Ritter, K8 Howl / 2019 / US / 3'2 / music video
In an unreleased song, Guerilla Toss front-woman, Kassie Carlson embarks on a journey of the mind. Cosmic colors rush through the world of a tiny house fly.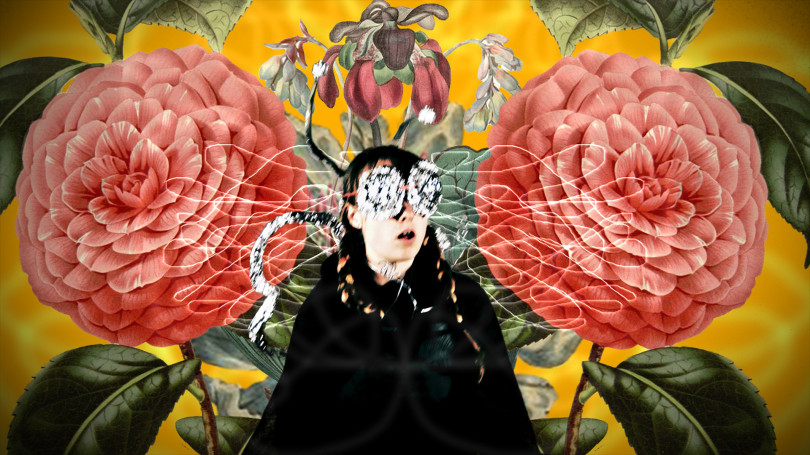 Four Sides | dir. Jenell Diegor / 2018 / Canada / 1' / micro-short
Jake's emotions are on a standstill. He is willing to do what it takes to feel something. Anything.
Fragments | dir. Andrea Salibra / 2020 / Spain / 2'2 / short
The exploration of Barcelona's lockdown: the loneliness, the fears, the unknown.
Fresh & Tasty | dir. Hsin-Hui Wang / 2020 / Taiwan / 1'50 / animation
Would you eat it or not?
Gap | dir. Davoud Abbasi / 2020 / Iran / 2' / experimental
It's a huge gap between spring and winter.
Gentle | dir. Josh Green / 2020 / UK / 8'58 / short
When repressed Jewish matriarch Carol invites her son Alex and his non-Jewish girlfriend Amy over for Friday Night Dinner, she has no intention of allowing the relationship to continue.
Geronimo: Circus Trash Monster | dir. Colleen Brady / 2019 / US / 8'2 / documentary
After moving to Kensington, Philadelphia, Regina uses her aerialist skills to beautify her neighborhood and bring together her community.
Giants | dir. Iris Rouschop / 2019 / UK / 8'45 / animation
An animated short film about the realities of living with everyday traumas.
Going Out | dir. Anna P. Obst / 2019 / UK / 6'6 / short
Julie must battle her family's expectations and her own insecurities to get out of the house. A short drama about social anxiety and its impact on even the most mundane aspects of life.
Majka i pokojowy Wall of Death | Majka and the Peaceful Wall of Death | dir. Wojtek Jeżowski / 2020 / Poland / 11'44 / documentary
Majka Jeżowska, a musician and singer has been creating songs for children for the past 40 years.
Malfunction | dir. Ilgin Saçan / 2020 / Turkey / 1' / student film
In a world where life forms are assembled on a production line, our so-called hero is struck by a dream as he catches a glimpse of the precedent character in an atomic instant of the production process.
Manco per song / In Your Dreams | dir. Mor Lankri / 2020 / Italy / 7'45 / short
When you discover one morning that you did not grew up to be the person you dreamed of being and your childhood dreams begin to haunt you, you must do something about it. But fulfilling them is not always an option.
Melted Hearts | dir. Cole Stevenson / 2020 / Canada / 2'50 / short
A snowman who is tired of being on his own decides to "make" a friend in this CG animation which pays homage to classic stop motion films
Memory | dir. Elif Turan / 2020 / Turkey / 5'33 / student film
A woman tries to remember her forgotten memories by going through old photographs. As she goes deep into her memories, she gets even more confused about her past.
Merry Christmas | dir. Elizabeth Kennedy / 2020 / Canada / 29'' / animation
The set of films made for the Christmas of 2017, which rolled out in around twenty different languages all bearing the same message, It aims at people using it on the internet as a Christmas card.
Mi abuelo conoce a King Kong / My Grandpa Knows King Kong | dir. Miguel Sáez Plaza / 2019 / Spain / 7' / animation
An incredulous Grandfather and his excited granddaughter go to the cinema to see a film of King Kong. The film is from when King Kong was in the grandfather's town.
Move Honey | dir. Terezia Halamova / 2020 / Czech Republic / 4'8 / music video / 7th Papaya Young Directors 2020
Music video accompanying Smolik's song. The author of the composition is one of the most recognisable figures in the field of Polish alternative and electronic music.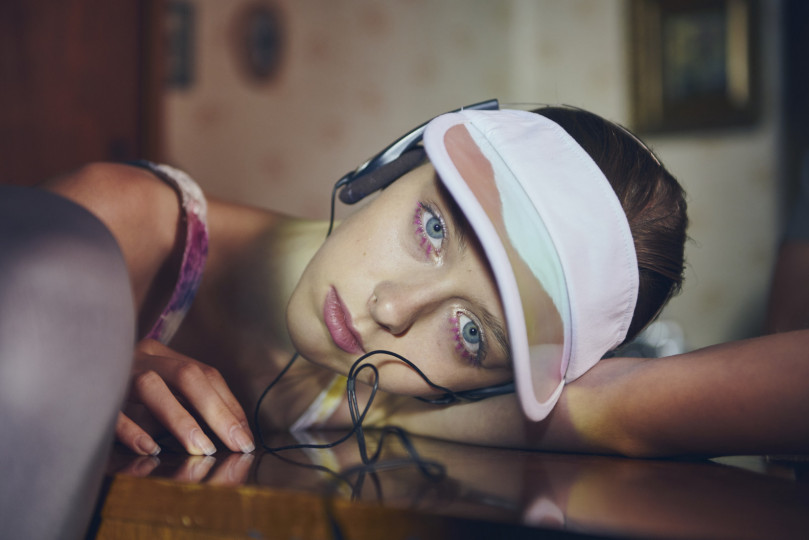 Music For The End of the World | dir. Emmanuel Li / 2020 / UK / 6'25 / student film
Would the apocalypse really be all that bad? Teenage Freddie certainly doesn't think so, as he boogies his troubles away on a gorgeous sunny hill...
My Name Is Eloise | dir. Patricia Shrigley / 2020 / UK / 1'18 / animation
A short hand drawn animation of a young woman creating and exploring her ideas through an animals perspective.
Nameless | dir. Arturo Artal Lozano, Juan Carrascal Ynigo / 2019 / Spain / 9' / short
A quiet city enjoys a festival. Everything is perfect but for M. M is setting a goal. He looks for a prey. That prey is Z.
Not A Robot | dir. George Summers / 2020 / UK / 1' / animation
A robot tries to break into a human facility, and is asked a security question...
Nothing | dir. Kim Martin Humphrey / 2020 / Spain / 4'4 / animation
Months of a global pandemic and social distancing have inspired artists to search within their inner world and share it. The result of a collaboration between rock band Velatoria and artist Kim Martín Humphrey.
Ojciec i syn / Transparent | dir. Łukasz Ruciński / 2020 / Poland / 6'48 / music video / LGBTQ / 7th Papaya Young Directors
A single father has a life changing secret that his hoodlum son doesn't know of.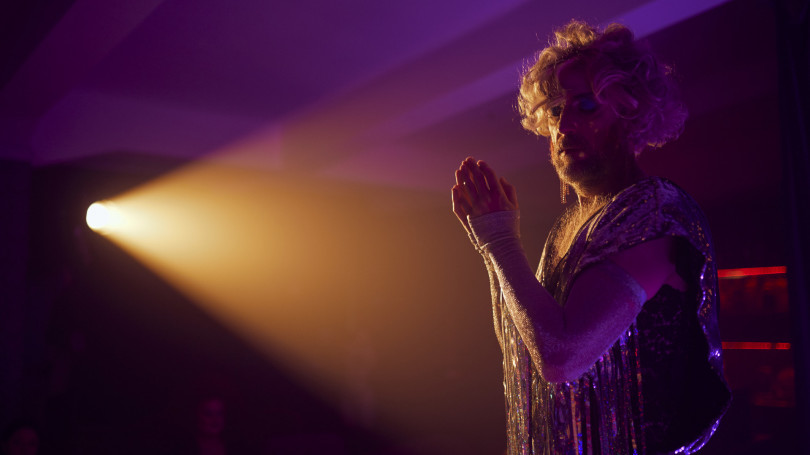 Smile | dir. Harriet McKern / 2019 / Australia / 8'50 / art documentary
A heart-warming exploration of photographer Tawfik Elgazzar's community art project, Flash Hub, which provides free portraits for locals and passers-by in Sydney's Inner West. The film celebrates individuality, cultural diversity and the joy of a photographer seeing his subjects smile.
The Treatment | dir. Álvaro Carmona / 2019 / Spain / 8'58 / short
A clinic offers what you've always wanted… for a low price.
there will be MONSTERS | dir. Carlota Pereda / 2020 / Spain / 5'31 / short
Monsters exist. They live inside us. And sometimes, they win.
Ties | dir. Dina Velikovskaya / 2019 / Germany / 8' / animation
There is a strong connection between parents and their child. A young woman leaves the parental home to see the world. But the world of her parents is so tightly connected with her that by leaving, she puts it at risk. It turns out that this connection can be also destructive.
Timeout | dir. Laura Bucher / 2018 / France / 9'59 / short
In a not too distant future, Alice struggles to survive a chase to the death on a post-apocalyptic island formerly called Martinique...
Toc | dir. Aitor Herrero / 2019 / Spain / 5' / animation
Toc, a prehistoric man with obsessive compulsive disorder will live a love story so exciting that it will be remembered until our days.
Tranquility | dir. Marie Diby / 2020 / UK / 1'37 / micro-short
A short experimental which explores the theme of tranquillity in the eyes of cheap lens.
We've All Been There | dir. Eduard G. Micu / 2020 / UK / 1'12 / micro-short / 7th Papaya Young Directors 2020
The story is following a shy teenager who is trying to buy his first pack of condoms dealing with several obstacles.
You Are What You Love | dir. Sacha Smith / 2019 / US / 2'36 / fashion
A unique tongue-in-cheek fashion film, featuring exquisite dresses from Maria Korovilas' Secret Garden Capsule Collection.
Above Alone | dir. Polly Creed / 2020 / UK / 4'16 / short
When lockdown ends, there will be two types of people remaining: those who were touched and those who were not." Part-poem, part-film, Alone Once is a micro-short shot in lockdown in the UK, using a camera phone. It explores the absence of touch and isolation in the Age of Coronavirus.