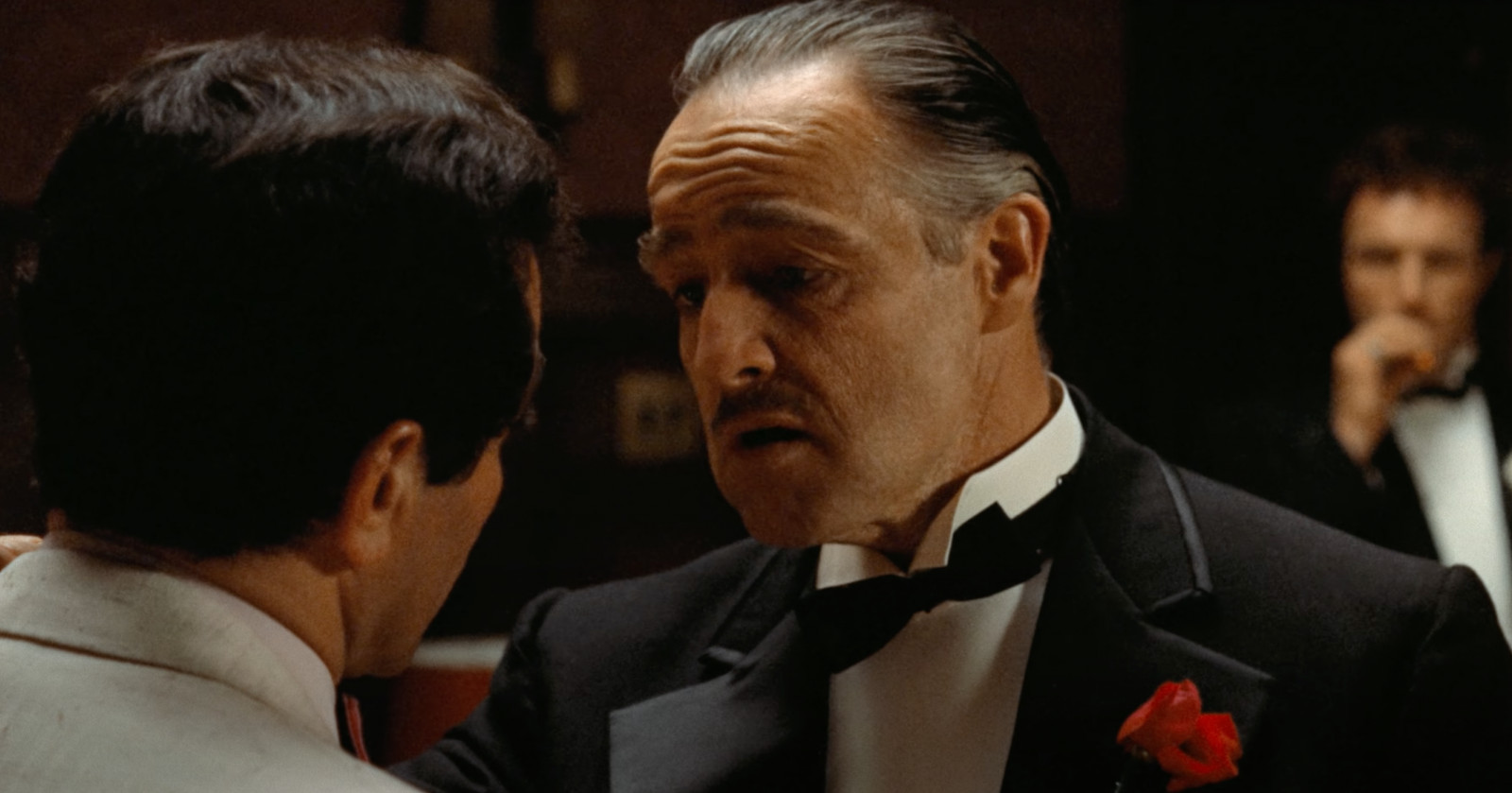 News |
The Corleone Family Gets the 4K Treatment. See The Godfather Restored in the 50th Anniversary Trailer
28.01.2022
The Francis Ford Coppola film ended up getting three Academy Awards. Marlon Brando, however, refused to accept his Best Actor Oscar.
Despite some initial producer fears, ultimately The Godfather was destined to succeed. It was an adaptation of the Mario Puzo book of the same name, which spent over a year on The New York Times Book Review's bestseller list and sold over nine million copies. Paramount Pictures bought the rights even before the book became wildly popular and entrusted the adaptation to young filmmaker Francis Ford Coppola. At the time, his credits included the not exactly successful The Rain People and the script for Patton, which brought the director an Academy Award for Best Original Screenplay.
The rest of the story is history. Featuring stellar performances from Marlon Brando, Al Pacino, James Caan, and Richard S. Castellano quickly became the crown jewel of the gangster genre. The adaptation took Puzo's storyline, revolving around the New York City-based Corleone mafia family, and fleshed it out, giving it the desired color and clarity. The 1972 film won three Academy Awards, but the aforementioned Brando, who won Best Actor for his turn as family patriarch Vito Corleone, declined his Oscar and used the platform the Academy afforded him to stand in solidarity with Native Americans and protest against their poor treatment in the film industry.
The Godfather, which spawned two sequels and a video game, is turning fifty this year. Ahead of the anniversary, Paramount Pictures comprehensively restored the gangster classic and gave it a 4K transfer. "I am very proud of The Godfather, which certainly defined the first third of my creative life. It's also gratifying to celebrate this milestone with Paramount alongside the wonderful fans who've loved it for decades, younger generations who still find it relevant today, and those who will discover it for the first time," said Coppola in an official statement. Despite his age, the filmmaker shows no signs of abandoning his artistic pursuits and plans to invest as much as $100M into his latest project, Megalopolis.
The restored classic will return to selected cinemas in the US on February 25 and arrive on selected VOD platforms on March 22—which means that Polish audiences will likely get the opportunity to see the masterpiece in 4K glory.