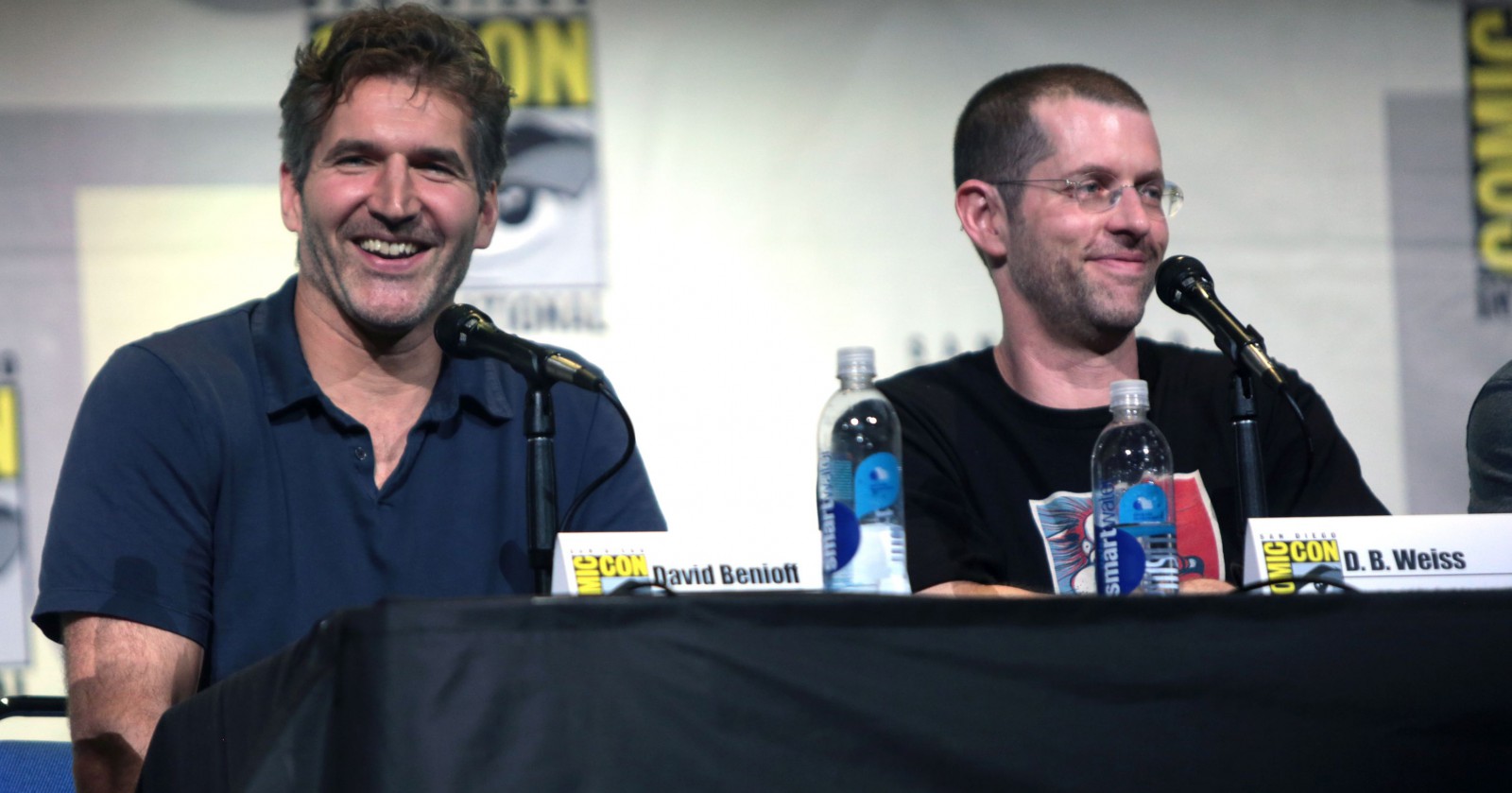 News |
"Game of Thrones" Showrunners Say Goodbye to HBO and Ink Multimillion Dollar Deal with Netflix
08.08.2019
David Benioff and Dan Weiss officially signed with the streaming titan to collaborate on developing feature films and series for the platform.
"We are thrilled to welcome master storytellers David Benioff and Dan Weiss to Netflix. They are a creative force and have delighted audiences worldwide with their epic storytelling. We can't wait to see what their imaginations will bring to our members," said Netflix's chief content officer Ted Sarandos in a statement.
Benioff and Weiss, whose filmmaking career spans screenwriting, production, and directing, have usually been associated with HBO, for which they adapted George R.R. Martin's wildly popular fantasy franchise into the cult TV series "Game of Thrones", which recently ran its series finale after eight seasons.
We've had a beautiful run with HBO for more than a decade and we're grateful to everyone there for always making us feel at home," said Benioff and Weiss jointly. "Over the past few months we've spent many hours talking to Cindy Holland and Peter Friedlander, as well as Ted Sarandos and Scott Stuber. We remember the same shots from the same '80s movies; we love the same books; we're excited about the same storytelling possibilities. Netflix has built something astounding and unprecedented, and we're honored they invited us to join them," Benioff and Weiss wrote in their joint statement.
The contract between the creative duo and the streaming platform is allegedly worth $200M. Benioff and Weiss were also courted by Amazon and Disney, the latter reportedly pursuing them for its latest purchase, the TV channel FX. Interestingly enough, the two showrunners already have a Disney property in the works, a new film series from the "Star Wars" universe. The first installment is slated to premiere in December 2022. Neither is their new deal exactly the end of their relationship with HBO—although Benioff and Weiss won't be directly involved with any creative decisions or writing for the new "Game of Thrones" prequels HBO has in the works, both will receive execute producer credit.