Jury Award Best Film Nominees
Stray | dir. Wanjiru Njendu / US / 2' / short
A spirit metes out vengeance by luring their children away when a young girl ignores her mother's warning about the Pied Piper myth.
uNpACKAGING | dir. ziREJA / Spain / 9'21 / drama
The film presents the uncomfortable truth of how trash starts by being left scattered on the street during an outdoor party, to how it arrives to nature by various ways. With the main theme being the environmental costs of large street parties, this film, which mixes fiction and activism, shows the "b" side of all massive parties.
Faith | dir. Sahera Khan | UK | 6'20 / drama / LGBTQ
Taliha and Marlyn are very good friends, Marlyn came out as a lesbian a couple of years ago. Taliha is uncomfortable with this although she wants to speak to Marlyn about LGBT+ issues.
Mrs. D | dir. Jola Kudela / Poland / 8'22 / animation
A short étude on the themes of love, passing of time, regret, and the loss of identity that comes with age. It is based on one of the pivotal monologues from Virginia Woolf's novel. The short, with an original score by a Canadian cellist Julia Kent, was written, filmed and produced in lockdown, at the height of Covid pandemic in the spring of 2020.
Signal | dir. Sophie Wang / US / 9'51 / sci-fi
A scientist investigates a strange noise related to his daughter's disappearance in an abandoned village alone.
BULLDOG | dir. Kieran Sringfellow / UK / 6'30 / short
After spending the night in a cell, a rough sleeper has a score to settle.
No Answer | dir. Billy Daniel Chester / US / 9' / short
A short film about a single father forced to leave his daughter home alone to avoid losing his job. A decision that might have cost him more than he expected.
The Day The Embers Burnt | dir. Spencer Hetherington / Canada / 9'29 / drama
A harrowing tale of a high school student's quiet descent towards an unthinkable act.
Best Student Film Nominees
Balloons | dir. Jeannie Tse / Hong Kong / 4' / animation
In a world where everyone's head is made of a balloon, Balloon man goes to work and passes through different balloons where some float and some do not. He goes into his office and starts to work. But what kind of job does a balloon has?
Remote | dir. Edouard Paquet / UK / 6'14 / documentary
Fascinated by remote, isolated places and why people live there, the director set off to Bardsey Island; home to just 4 permanent residents.
Polaris | dir. Ellen Gordon / UK / 4' / animation
Graduate film. When Ursa Minor falls out of the sky in a storm, he must embark on an adventure to find his way home - with the help of a new friend.
Contactless | dir. Barbara Kučeríková / Czech Republic / 4'32 / short
Do not touch, do not see each other, pay contactless and shoot about how we are trying to shoot movies.
Dorm | dir. Elizabeth Stanis / US / 3'34 / animation
One rainy night inside a college dorm, a young woman's mundane task takes a horrifying turn.
Seeing Blind | dir. Jazmine Lee / Australia / 4'20 / animation
With the town's river polluted, siblings, Will and Faith line up for water handed out by a generous robot. When the water is to be paid for, Will gets a suspicious feeling that not everything is as great as it seems and seeks to solve the mystery of the polluted river...
Best Editor Nominees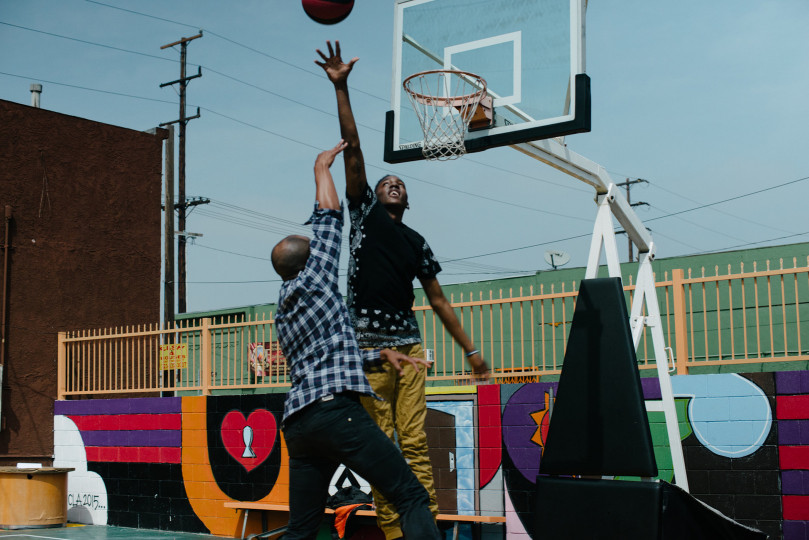 La petite mort | edit. Emanuele Tiziani / Spain / 1' / micro-short
The title is a French expression that refers to the brief loss of consciousness some women experience after orgasm.
Stray | edit. John Cantu / US / 2' / short
The Hood | edit. Steven Moyer / US / 10' / comedy
Under the pretext of preparing for a role, an actor walks the streets of the neighbourhood of Compton, in Los Angeles, looking for information and inspiration.
The Journey of Hope | edit. Jorik Dozy / India / 5'15 / documentary
The true story of Sapna, a 10-year-old girl living below the poverty line in North-West India who suffers from blood cancer. Each week she takes an 8 hour overnight train journey in order to reach a hospital where treatment is affordable.
Waves | edit. Dan Canyon / UK / 4'35 / documentary
Filmed in Cape Town's notorious Lavender Hill, Waves explores the perspective of three young girls growing up in one of South Africa's most violent communities.
Zitate Fürs Leben / Quotes for Life | edit. Monty Scholz / Germany / 8'16 / comedy
Moritz tells us why his last relationship ended and how it did.
Best Screenplay Nominees
Influencers Anonymous | writer: James Vincent / Spain & UK / 4'58 / short
A group of ex-social media influencers share their stories at a group counselling session.
Sign Me Up | writer: Lu Arie / UK / 1' / micro-short
In a dystopia where the UK is deaf, a Spanish girl tries to fit in by using the latest popular gadget - real-life subtitles.
Danke, Aus! - And Cut! | writer: Luca Amhofer / Austria / 6'48 / comedy
Tom is an actor and the only thing he really wants on the filmset is a still water. The big problem is that his colleagues are too incompetent to organise one.
After The Beeb | writers: Judith Stoletzky & Florian Bison / US / 2'33 / drama
The movie chronicles the day to day life of a mother and her young son living in New York City. Bridging between her motorcycle gang and her duties as a parent, she is urged to redefine the image of a single mother when she receives a message from her estranged ex after 2 years of silence.
Mrs D. | writer: Aga Lesiewicz / Poland / 8'22 / animation
Stray | writer: Peres Owino / US / 2' / short
As We Fell Into The Sun | writer: Ivory Campbell / UK / 4'46 / short
The movie follows the life of a young boy named Vincent and the relationship that he has with the spirit of his grandfather.
Benchmarks | writer: William Grave / UK / 5'48 / short
Mark has a conversation with his 10 year old self. But, he hasn't met his younger self's expectations. He is in a hole. But, things take a positive turn, when his seventy year old self makes an appearance.
Best Micro Short Nominees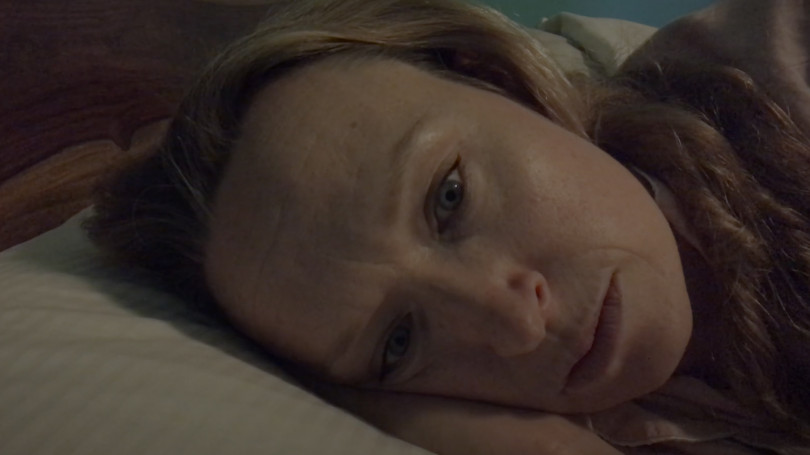 Text Back | dir. Funke Alafiatayo / UK / 1'29 / comedy
A girl receives a text message from her friend and discovers that replying to the simplest of questions is not always simple!
Fruity | dir. Selwin Verwoot / Netherlands / 1'12 / animation
Travelling through the thoughts of Lucas, a man who is afraid of losing his masculinity after eating a pink fruit. This dialogue-free movie is about insecurity, it's juicy and a bit erotic. Expect fast and organic movements, transitions and metamorphosis.
The Missing Key | dir. Michał Szczupak / Israel / 2'2 / micro-short
A strange man tries to find the right key.
Another Mumday | dir. Katia Shannon / UK / 1' / micro-short
A young mother struggles to balance the juxtaposition of intense maternal love and its repetitive frustrations.
The Last Oak | dir. Annabel Vine / UK / 1'30 / micro-short
The only surviving soldier of an eco-security force must overcome his inexperience and complete an important mission that will save his future in more ways than one.
Gaze | dir. Hazel Ito / US / 1'25 / experimental
A poetic short video & sound work by Hawaii-based artist Hazel Ito in response to the 2020 pandemic.
New York with iPhone | dir. Florencia Sliva García / US / 1' / experimental
The idea of re-signifying the photo taken with a cell phone and recorded with iPhone. Give motion to the still photo, giving dynamism in the edition.
Best Cinematography Nominees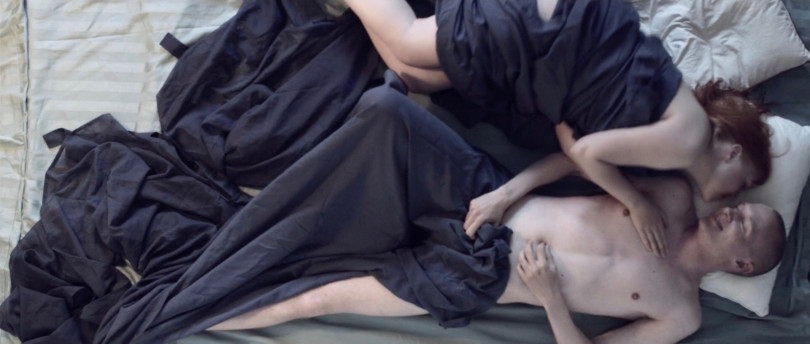 9 Bed(s) | cin. Jerker Beckman / Finland / 9' / comedy
Eight couples and one woman from around Europe, find themselves waking up the morning after they had sex for the first time.
The Hood | cin. Amani Alsaied / US / 10' / comedy
After The Beep | cin. Tony Kopec / US / 2'33 / drama
The Journey of Hope | cin. Nicolas Chin / India / 5'15 / documentary
No Answer | cin. John Anderson Beaver / US / 9' / short
Joannie | cin. Catherine Derry / UK / 4'42 / short
Based on Rosie's experience with her own Mother, this film sympathetically deals with what it's like to have, or deal with someone suffering from dementia.
Best Animation Nominees
We_Sounds | dir. David Carrizales / Spain / 4'35 / experimental
As human beings, we can't seem to be able to get over our differences. But, are we really all that different? We_sounds; we're all but the same.
Mrs. D | dir. Jola Kudela / Poland / 8'22 / animation
Grandad Was a Romantic | dir. Maryam Mohajer / UK / 4'39 / animation
My grandad was a romantic. He once saw a picture of my granny and realised that she was the love of his life. One day he decided to go meet my granny.
Simulacra | dir. Curry Sicong Tian / US / 6'11 / experimental / new media
An old Geisha's life journey about identity, perception, relationships between Eastern and Western Culture, and circularity/dualism.
Mother | dir. Gal Kinan / Israel / 5'46 / animation
On the evening of Independence Day lonely Solomon stands, lost in thought, on Hahagana Bridge next to the Tel Aviv central station. As the fireworks die down a vision in the sky with him as a baby and his mother appears and for a short moment, he is transported back to his childhood.
Reality | dir. David Fidalgo Omil / Spain / 7'51 / animation
Taking as a starting point relevant current moments of the years 2019 and 2020, a critical and ironic reflection on the programs of the so-called "reality TV".
Veo Veo / I Spy | dir. Jacqueline Baffico, Luciana Digiglio, Malena Laiño, Gabriela Fernández, Agostina Ravazzola, Ann Lopez Angulo, Malena Martínez, Ileana Andrea Gomez Gavinoser, Lola Barreto, Cez Comerci, Maricel Ignatti, Marina Lisasuain, Laura Norma Martínez, Alicia Rosenthal, Paula Herrera Vivas , Patricia Menghi, Belén Tagliabue, Ana Martín, Irene Blei, Gabriela Clar, Isabel Macías, Elena Aracena , Milena Lois, Raquel De Simone, Paola Bellato, Isabel Estruch, Sofía Ugarte, Gala Moser / Argentina / 5'29 / animation
Animated collective film that connects the inquisitive look of 33 women showing feelings and emotions.
Best Director Nominees
Bulldog | dir. Kieran Sringfellow / UK / 6'30 / short
Waves | dir. Jessie Ayles / UK / 4'35 / documentary
9 Bed(s) | dir. Ismene Daskarolls / Finland / 9' / comedy
Cambia Tutto | dir. Ana Mouyis & Fox Schwach / Italy / 4'24 / animation / documentary
The documentary is comprised of over 2500 images that, when brought together in sequence, take the viewer through the small Italian village of Cavaso del Tomba.
Diagonale / Diagonal | dir. Anne Thorens / Switzerland / 5'41 / drama
A young couple is already in the heat of the action when she asks him for a condom. He doesn't have one, but that doesn't seem to put a curb on his enthusiasm.
The Hood | dir. Patricia Vidal Delgado / US / 10' / comedy
As We Fell Into The Sun | dir. Ivory Campbell / UK / 4'57 / short
Best Debut Film Nominees
What is Reality | dir. Gabriella Martinez de Luca / UK / 2'14 / animation
Mia is a high school student struggling at her school so, she gets too focused on imagining a perfect world for her to the point that she loses touch with reality and gets trapped inside an alternative darker reality, where every time she tries to escape she comes back again.
Round Round Baby Round Round | dir. Toby Parker Rees / UK / 6'38 /
A short film on birth, buffering and death.Kay's on-off boyfriend has come up with a perplexing new reason she should keep his baby. She calls her friend Em to try and talk it all out, but can't quite get through.
Nocturne | dir. Óscar Villarroya / Spain / 8'25 / documentary
The real stage of a night in confinement.
Rewild | dir. Nicholas Chin & Ernest Zacharevic / Indonesia / 4'3 / experimental
This film is part of the Splash and Burn activist art campaign within a new forest restoration site on the borders of the Leuser Ecosystem, and reveals a Rewind symbol carved into a palm oil plantation in Sumatra, Indonesia.
Hit and Run | dir. Hannah Brewerton / UK / 4'18 / animation
Things get surreal when the Brits play baseball. A satirical film about modern British politics and tactics of distraction.
Tomorrow | dir. David George / UK / 2'38 / documentary
A slice of life on Benton Road, Newcastle upon Tyne. Tomorrow captures the future expectations of the community in the midst of lockdown.
The Metamorphosis | dir. Kaifu Liu / US / 4'45 / animation
An animated short film that explores people's emotions in society.
Joannie | dir. Rosie Arnold / UK / 4'42 / short