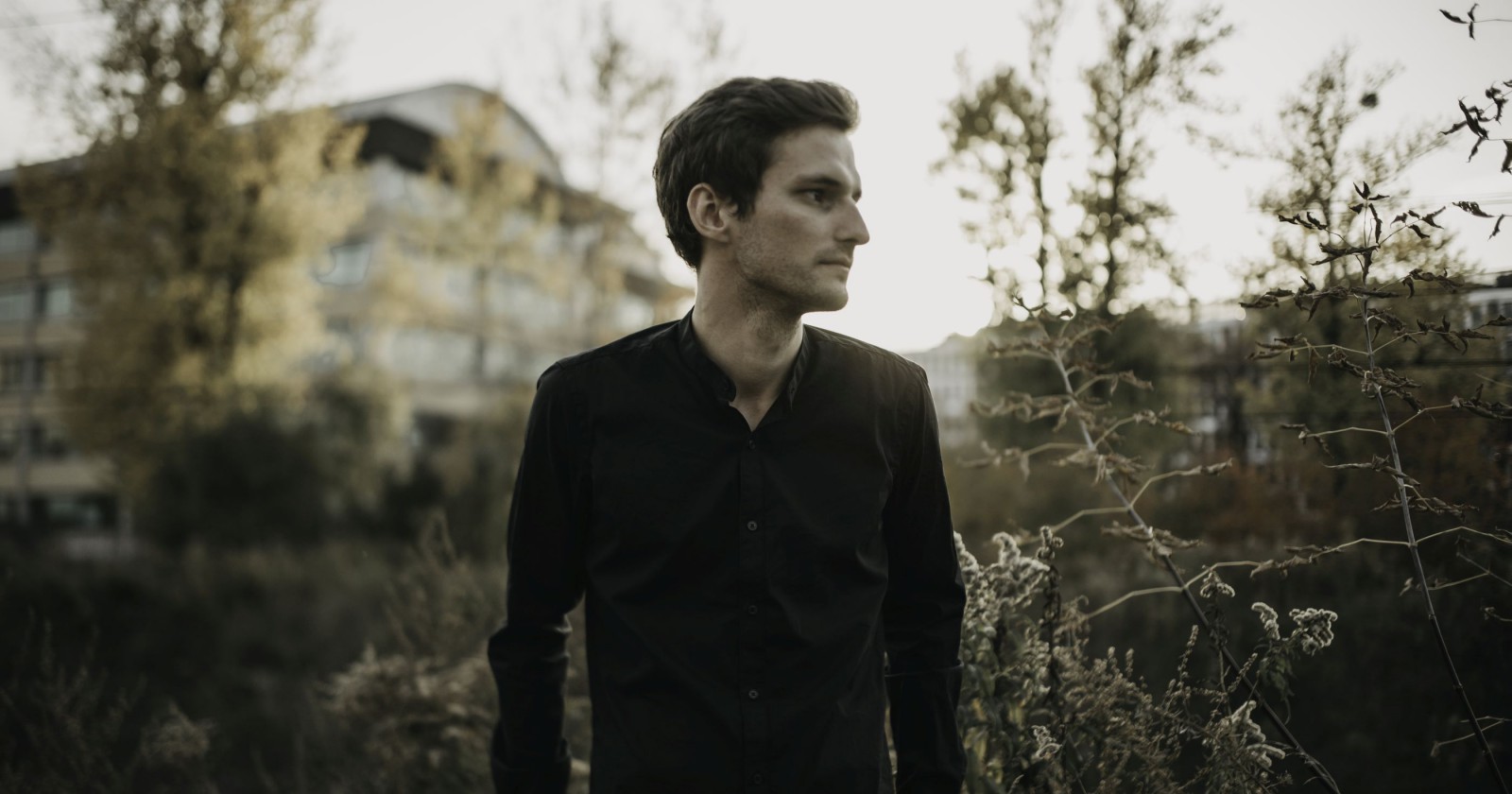 People |
Perfect Son on happier notes and a new Sub Pop signing
16.02.2019
Tobiasz Biliński is a successful recording artist with a career spanning a decade. From his early beginnings as a Kyst band member to a solo performer under the moniker Coldair (before it turned into a fully-fledged band), Biliński's latest venture will come as no surprise to his fans. He recently founded pop band, Perfect Son, which has already signed with Sub Pop – known for launching the careers of Nirvana, Mudhoney and Soundgarden. We caught up with Biliński to find out about the inspiration behind Perfect Son's debut LP, "Cast", and the changes that helped to reshape his life and inspire his music.

You've recently signed to Sub Pop, making you now one of the most sought-after Polish artists. What do you make of it?
Frankly, I don't know. People seem to be really hyped by the fact that a Pole has been recognised by an esteemed American label for the first time. It's nice that people are proud and excited and even feel represented by my news.
According to some reports, you were supposed to have signed with the label a few years back. Is this true?
It's mostly hearsay. I may have crossed paths with a few people from the label in the past. They'd seen me perform and had heard good things about me from others in the industry. So, by the time I got to meet Jonathan Poneman, the head of Sub Pop, he was well aware of who I was. Therewasone moment when I thought I'd been signed by them, but it was all a big misunderstanding! It was just rumours; me saying that Sub Pop liked my song and someone else taking it as confirmation that I was recording with them. But in reality, they were keeping tabs on me and waiting for the right moment to approach me. The ink's barely dry on the contract…
Sub Pop is a legendary record label, previously associated with guitar-led bands, like Nirvana and Soundgarden and now representing artists such as Beach House, Fleet Foxes and Iron & Wine. How do you feel about being the first Polish artist to be featured on Sub Pop's roster?
When my picture was first featured online, I took a screenshot of the roster and sent it to my mum. I couldn't believe I'd been signed, but I'm getting more and more used to it. The label even sent me a skateboard and a hoodie – very on brand – to welcome me to the team. I feel very supported by them. It's so nice to let someone else take care of all the logistics. Sub Pop will oversee my press opportunities, graphics design and promotional efforts. All I have to do is focus on the music and they handle the rest. Which is a relief to be honest!
I was very interested by Coldair. You initially began it as a solo project before expanding into a musical quintet, which was positively reviewed by several critics, including Pitchfork, following international performances at festivals and events like SXSW. Is there any chance Coldair could make a comeback?
I don't think so. I like change; I'm always looking for ways to freshen up my life. Coldair's been with me for quite some time now, since 2010. And my life has changed a lot in the past couple of years. Maybe it's a question of age? People say that there's this weird, magical moment in your mid-twenties or around then, when your life rearranges itself, clicks back into place, and you come out feeling a lot more balanced, calm. I think that's what's happened to me with Perfect Son.
So, it's like a quarter-life crisis?
Not a crisis, per se, more of a reshuffle; a readjustment in my head. I've mostly done away with my depressive, dark moods. As I've got older, my mental stability has improved drastically which has obviously impacted on my music. It's now much more cheerful-sounding. All these changes called for a new project, an opportunity to wipe the slate clean.
And regarding Coldair's early popularity, we never made it that big. We didn't even make 500,000 likes on Facebook, so I don't think that updating my sound or changing my artist name will upset my fans. Plus Pitchfork reviewers still know me.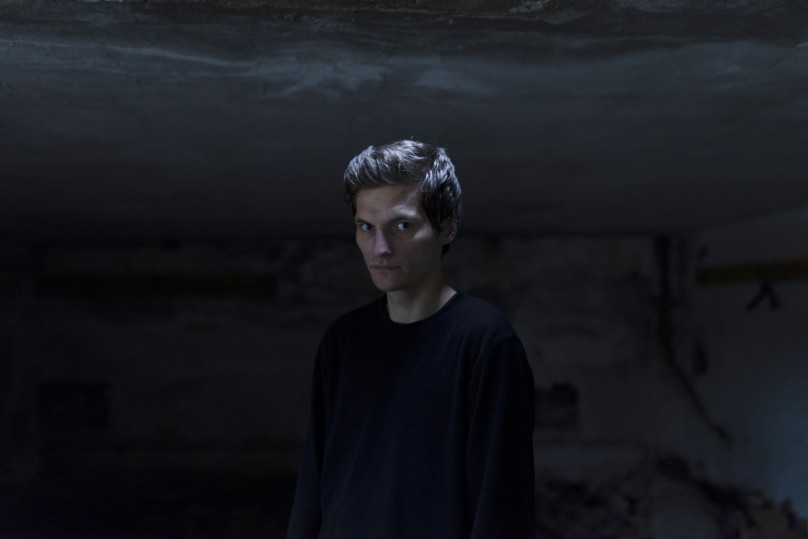 Have you ever thought about moving to the US to evolve your career?
I'd love to, but moving to the States can be a complicated and costly process. I'm definitely keen to tour there, but we still need to gain a bit more momentum yet for it to make sense. America is huge.
Tell me about your first single, "It's For Life".
It has a very positive sound although that's not something I particularly planned. I never think about whether my lyrics should be catchy or consider whether they would appeal to audiences; for me, it doesn't work that way. My lyrics are always very personal.
I'm recently married, so the single was definitely inspired by this event. The album more generally explores this transition too, progressing from a "it kinda sucks" to a "it's kinda nice" outlook. It definitely features my disbelief at everything that I'm experiencing and reflects my fear that it could all still go wrong.
How would you summarise the story behind the entire album, "Cast"?
It's about a guy who goes from being an unstable semi-alcoholic to a 28-year-old with a wife, a dog and a baby on the way. The album looks at old memories and realises that they weren't as glamorous as they once seemed. But it's hopeful.
How do you see Perfect Son developing?
I'd love for it to grow into a likeminded four or five-person band. Ideally, with three vocals. I'd like not to play solo anymore. Maybe it's my age talking, but I'd just love to have band mates.
What do you make of the current state of the music industry?
I keep up with what's going on in the industry and read all the industry websites. To me, it seems that guitar-led bands haven't been completely forgotten or abandoned by the public despite hip-hop dominating the charts. But the industry is definitely in a state of flux right now. People are increasingly mixing guitars with other sounds and most of the charts are made up of hip-hop artists and Ed Sheeran – who's loved for his acoustic guitar sound. I don't think guitar music will ever experience a true demise. The internet keeps all genres alive and guitar music will be forever revived through comeback tracks. You never know, fans of Lil Pump might be ashamed of themselves in a couple of years as and when the tide changes…