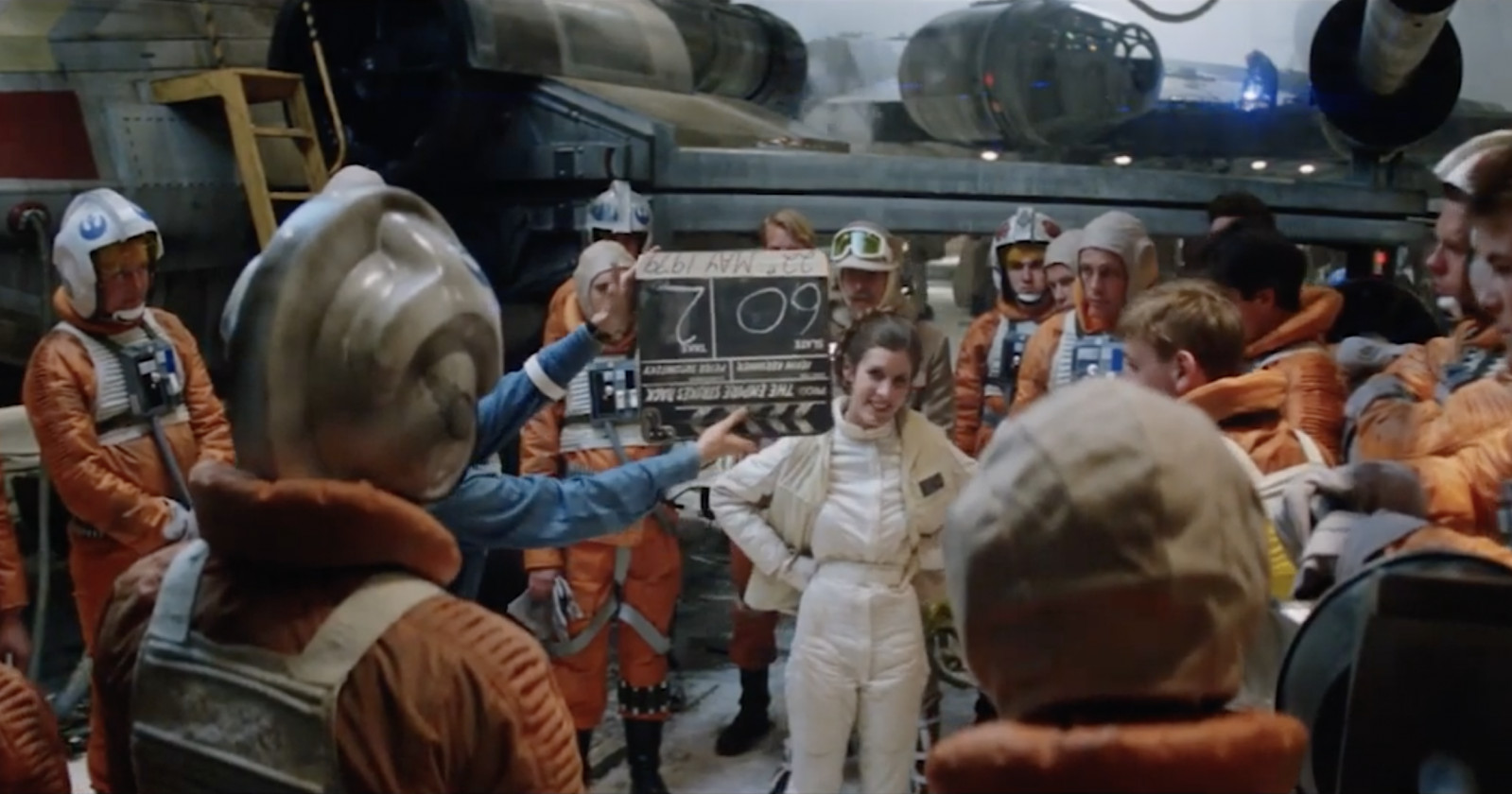 News |
Rare Behind-the-Scenes Footage and a Smiling Carrie Fisher. Get a Look at the Filming of "The Empire Strikes Back"
16.12.2020
The collection of footage and outtakes footage was first shown on Good Morning America in celebration of the fortieth anniversary of the premiere of Star Wars Episode V: The Empire Strikes Back.
George Lucas focused on set, Mark Hamill sitting in an X-wing against a bluescreen backdrop, locations set up in the snow, miniature AT-AT transports, practicing lightsaber combat, and a lot of Carrie Fisher—it's that last part that shines brightest in this "Rare and exclusive, behind the scenes look at The Empire Strikes Back" as the clip is officially called.
Although the memory of the actress famous for her portrayal of Leia Organa is still very much alive four years after her unfortunate passing, and although Fisher herself was digitally resurrected in recent installments of the Star Wars saga thanks to Industrial Light and Magic (we wrote about their tricks HERE), it felt good to see her full of life and smiling in the behind-the-scenes footage—for example wearing a winter down jacket and a photo camera hanging from her neck back in the spring of 1979, when principal photography for Episode V began at the Norwegian Hardanger Glacier; or a couple of months later in London, where we see her fooling around on set with the crew.
The seven-minute-long video also features new interviews with both cast and crew. We see director George Lucas discusses Carrie Fisher, while Mark Hamill brings up the refreshing novelty of the Empire Strikes Back script, saying that it proved much more than "just a carbon copy of Star Wars." See the footage below: