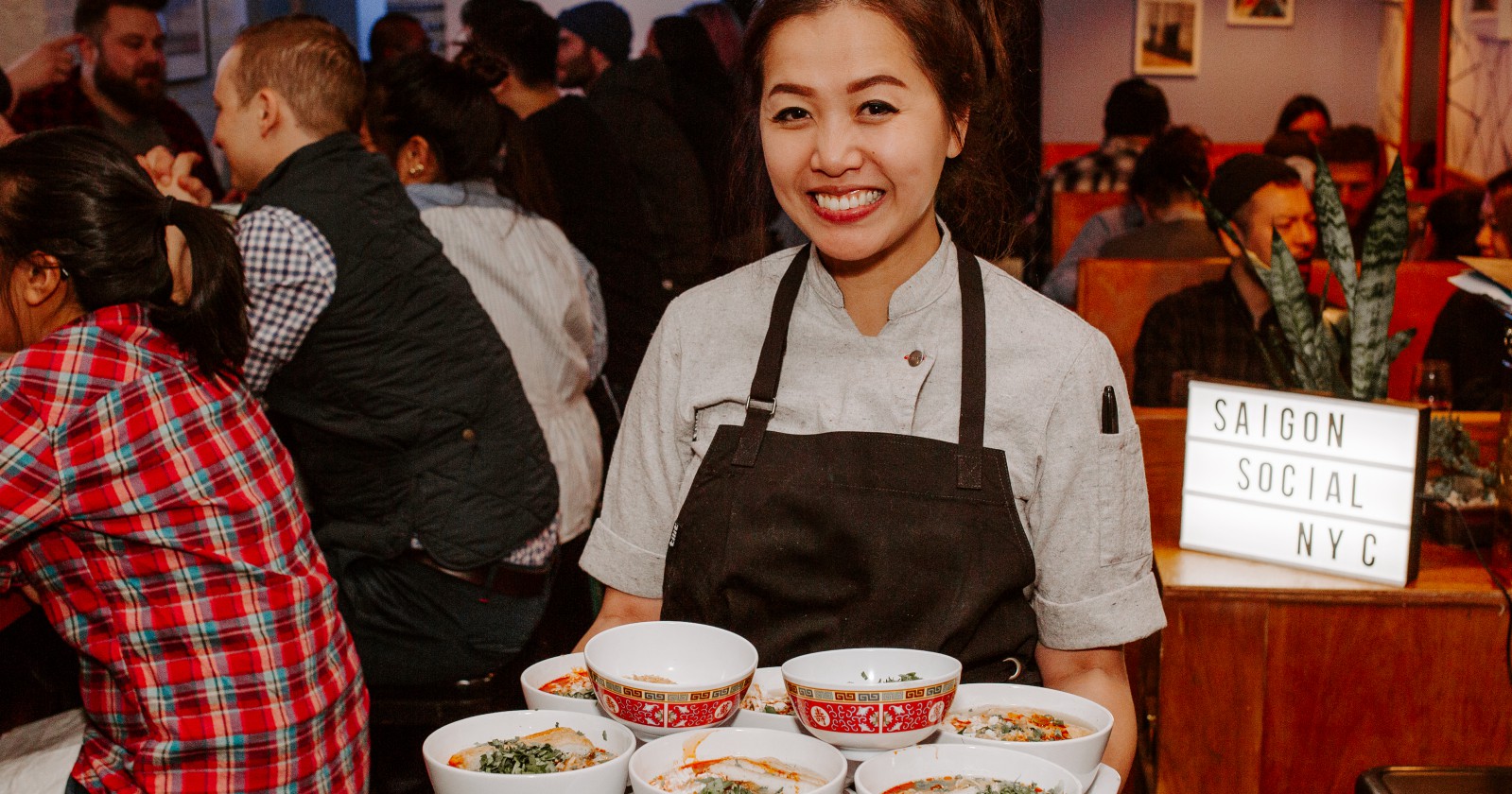 Trends |
Saigon Social: The American Dream with a Twist
30.08.2019
I met Helen Nguyen at Café Phin, a Vietnamese coffee speakeasy, to talk about her journey. She is an ambitious and dedicated first-generation Vietnamese American woman throwing down with the best of NYC's chefs.
Erik Semmelhack: So you are born in California, but moved to Seattle? Were there better cooking jobs there?
Helen: Actually, no. I wasn't doing any professional cooking at all back home. I had moved to Seattle with my family and started my real estate career. And for 10 years I built a very lucrative business.
And that wasn't enough for you? How do you get from that place to cooking and launching a restaurant in NYC?
Well, I am just passionate about cooking. And in Seattle, I would often throw dinner parties as well as volunteer at my church kitchen, making hundreds of plates for the local homeless.
So you were cooking large-format, high-volume and that made you realize cooking was your destiny?
Not yet. It was my sister's encouragement to enter a Superbowl cooking contest a few years back that became the catalyst to my chef's career… or at least the first of many. I entered my recipe, made the finals, and was flown to LA to be on TV making my dish. This experience, along with the encouragement of the professional chefs involved in the contest, was the turning point that made me reconsider my life's purpose.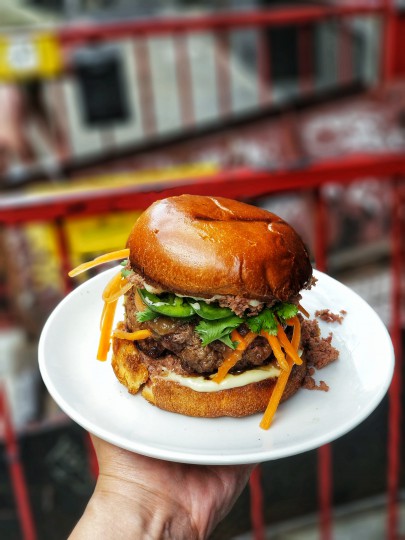 Let's rewind here for a second. Was food and cooking an essential part of your household growing up? And was the food of your childhood Vietnamese?
Of course, being like any American kid, I wanted hamburgers and French fries etc., the stuff your friends ate at school. But yes–my mother, father, and sister, we all cooked, and yes– traditional Vietnamese dishes were made and served at my home. The one American food my mom did love though, was fish and chips and onion rings. It's because my family is from central Vietnam where fish and seafood dominate the cuisine.
Ok, so LA is not NYC… How did you get to NY?
The event in LA had me hooked on cooking and I just kept thinking about it. So I booked a trip to NYC to tour culinary schools. I knew that this dramatic change in my career would require a new place. And I had only been to NY a few times and it's still THE city you go to to make it big. The magic and hustle here gives you the energy you need to survive and I have never worked harder.
So you toured the different schools, including CIA and ICE.
Culinary Institute of America (CIA) is the one everyone talks about, but I didn't want to spend the required four years there, so I chose ICE which offered shorter commitments. And I initially went back and forth to Seattle when I started. I didn't tell anyone what I was doing, so I needed to be in Seattle on the weekends to continue the real estate deals I had my team working on.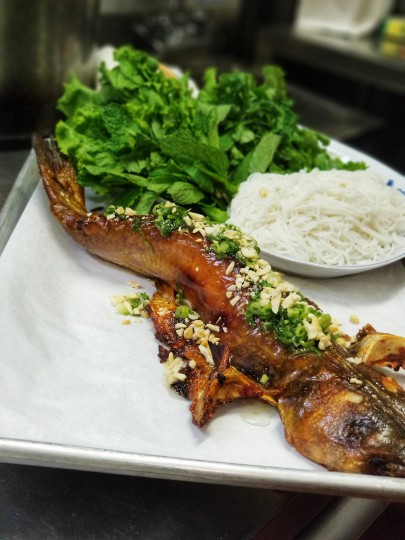 How was your family, your Mom handling this?
Ha. I didn't even tell my Mom initially, I was in my mid-30s and felt like I didn't need permission. Until one day she called and asked where I was, and I told her I was in class… in NYC. She was like "Are you fucking kidding me… don't you know that the real estate market is so hot in Seattle right now?" She was pissed.
So you were feeding your soul and not your pocketbook.
Yeah, but things didn't really click for me at first. Fortunately, 3 weeks into school one of my Chef instructors asked me if I wanted a job outside of school. I immediately said "yes". He was shocked and said he hadn't even told me what the job was. I didn't have any friends or any community in NYC, so I agreed to just keep myself busy. So he gave me the location and time to start the next day. That day changed my life because I walked into the famous restaurant Daniel!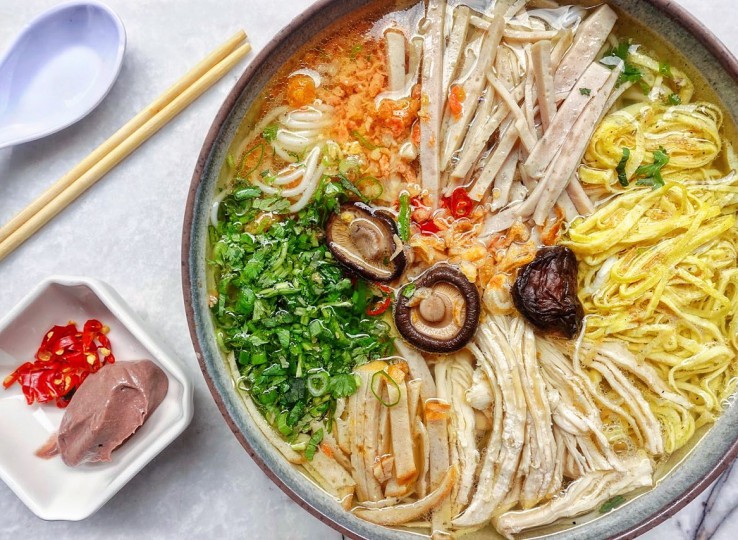 Your first professional cooking job was at Daniel? Daniel Boulud's flagship restaurant?
Crazy luck! He is the godfather of French cooking and I couldn't have been more excited or intimidated. But they appreciated my drive and passion, so they had me start right away mincing onions. After the 7th hour or so I was called into the office and thought: "Shit. did I screw up the onions?". I was terrified, but to my surprise, they praised my head's-down work ethic. From there I became part of Daniel's catering team, and to this day Daniel himself is a mentor and a friend.
So you have branched out and started doing your own thing, which is a pop-up restaurant in the Lower East Side of Manhattan called Saigon Social?
I decided to do the pop-up restaurant format because many have been successful and I also thought I might move back to Seattle. Also, I didn't want to go and climb the restaurant ladder at an established place. But as my pop-up became more successful, I decided that I wanted to open my own place and I could use the pop-up as a test kitchen of sorts and understand how my Vietnamese food was received by the NYC palate.
I met you through TJ Steele (who I interviewed for the Claro article) and he told me that you are the one to watch when it comes to the elevated Vietnamese food in NYC. That you had the same mission as he did in changing and educating the NYC food scene about how truly fine Vietnamese food could be, both in a traditional and modern preparation.
Wow, TJ is amazing and those are some pretty big shoes to fill! But I am up for that challenge and finally secured my space after 2 years of looking for the new restaurant, which is called Saigon Social, at 172 Orchard Street. We plan on opening early fall 2019. See you there!