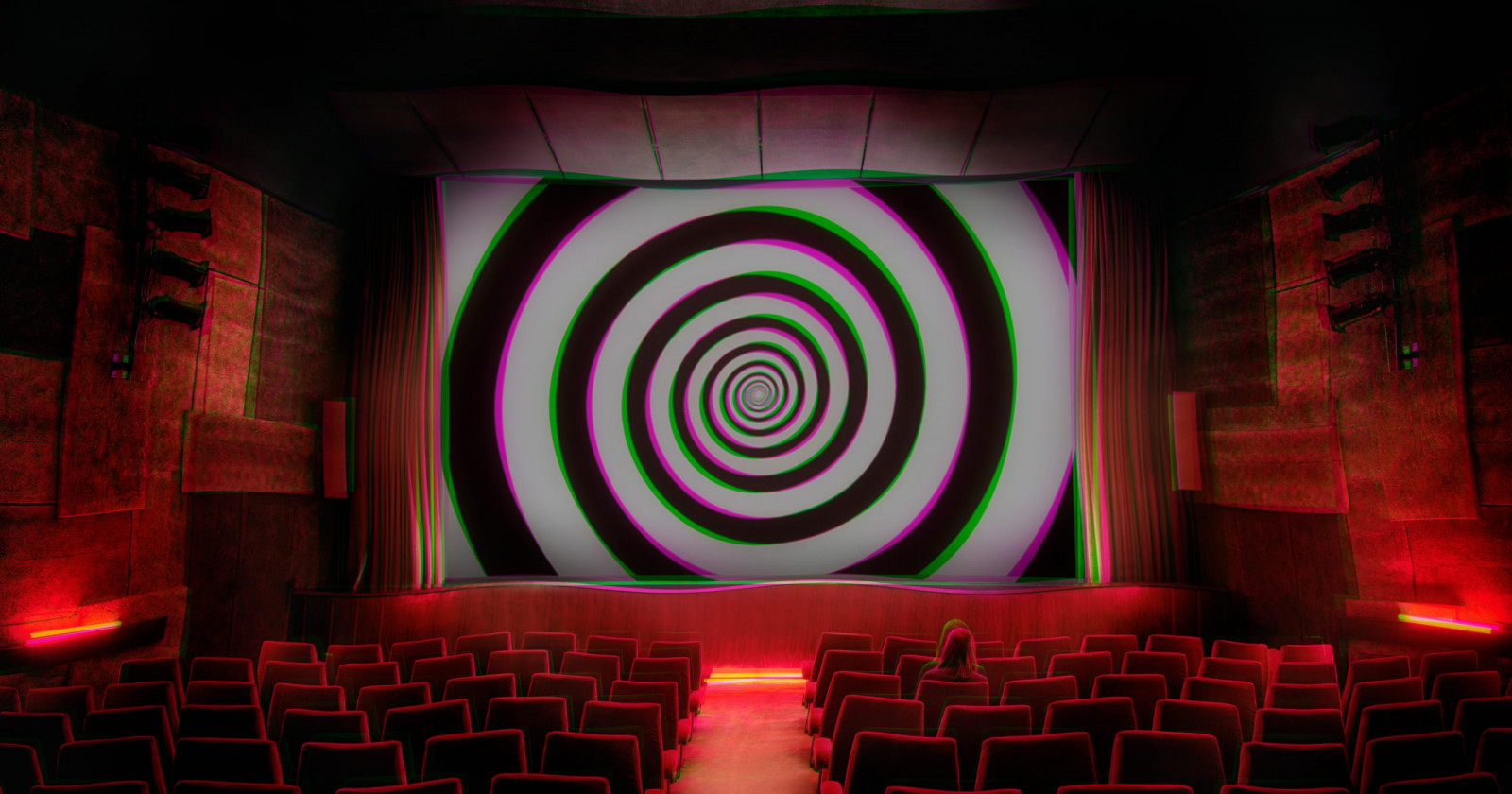 News |
Lose Yourself in Film. Göteborg Festival to Hold Mass Hypnosis Events Before Screenings
04.01.2022
Jonas Holmberg, the festival's artistic director, believes that the initiative will raise questions about submission, transgression, and control in culture.
The Göteborg Film Festival, the largest such event in Northern Europe, regularly explores new ways of redefining the cinema experience. For last year's iteration, The Isolated Cinema, which sought to interrogate the social isolation and distancing that much of the world found itself facing, the organizers chose one enthusiast to be sent to the remote Pater Noster Island. In return for full room, board, and free access to the festival's film library, all the selectee had to do was relate their stay and publish reviews of the films they have watched.
This year, the Swedish festival once again veers toward escapism, although from a slightly different direction, as it launches a project so eloquently called The Hypnotic Cinema. In the main auditorium of the Stora Teatern in Göteborg, a professional hypnotist will appear before three selected films to introduce the assembled audience into a state of mass hypnosis. The course of the ritual will depend on the specific character of the films they precede. The titles, naturally, were not selected at random: all three films in the hypnotic repertoire—Apichatpong Weerasethakul's Memoria, starring Tilda Swinton, Shoji Azari's Land of Dreams, and Christian Tafdrup's Speak No Evil—explore themes of cognition and consciousness.
"Cinema theaters and hypnosis both emerged in the late 19th century. If you look at early cinema—Méliès, Griffith—it's totally full of hypnosis. I don't think this is a coincidence," said the festival's artistic director, Jonas Holmberg.
The Swede also believes that the initiative will open the field to much needed discussion on submission, transgression, and control in culture. The official press release on the Festival's website adopts a similar tone: "The rules and restrictions of the past year have illuminated how to maintain order in society and what really governs people's thoughts and behaviors. Maybe we don't make decisions as independently as we like to think?"
The trailer promoting The Hypnotic Cinema was directed by filmmaker duo John Boisen & Björn Fävremark. The film buffs in the audience are sure to spot the trailer's many references to three classic examples of hypnotic filmmaking: The Matrix, The Shining, and Donnie Darko.