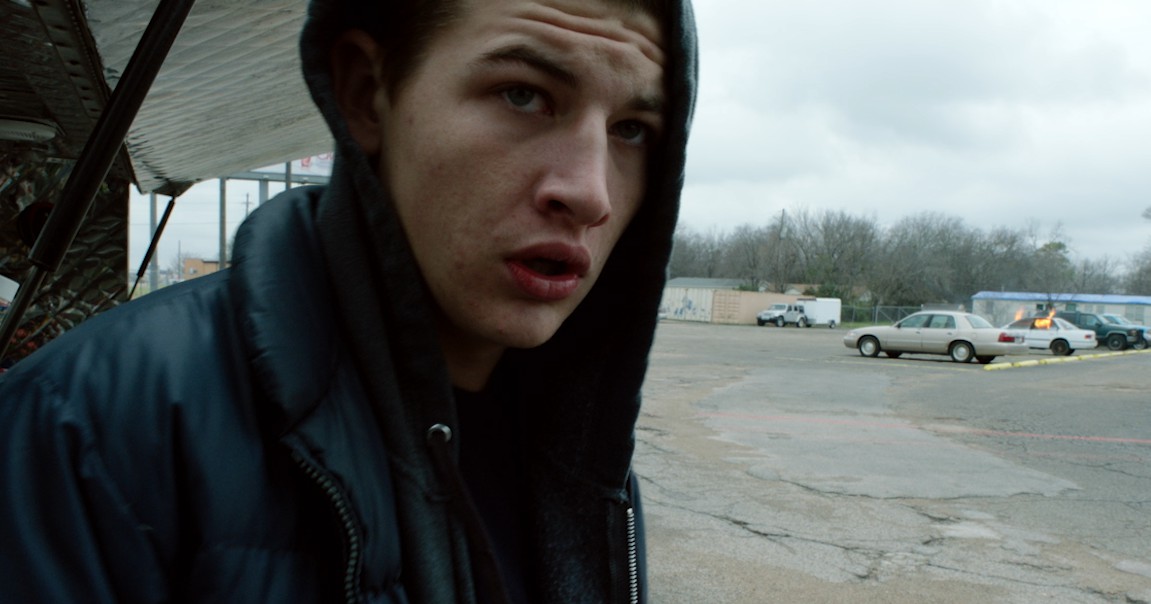 People |
Tye Sheridan: Everything's too easily available
09.11.2018
Only 22, Tye Sheridan has already landed starring roles in films directed by world-class directors such as Steven Spielberg and Terrence Malick. We've seen him in everything from intense dramas to summer blockbusters, such as Ready Player One or X-Men series. Regardless of the genre, Sheridan consistently delivers hypnotic performances of breathtaking range. Equally impressive is the roster of acclaimed actors he partnered with on screen. We spoke with Sheridan at the American Film Festival in Wrocław where two of his films, The Mountain and Friday's Child, have just had their Polish premieres.
I saw your latest movie, The Mountain, only yesterday. Your performance is very intense, but at the same time quite sparse. A significant amount of time passes before we even learn the protagonist's name, another long period before we finally hear his voice. Was this minimalist approach a factor in you choosing to play the role?
Tye Sheridan: Yes, definitely. Besides, I just love working with Rick Alverson. We've already made one movie together (Entertainment – ed. note) and not long after we wrapped that up he sent me another script. It was only forty pages long, and was more of an outline than a full-fledged script – set in the 1950s, it was a story of a young man who takes a job with a local lobotomy specialist after his mother passes. Three years passed between me reading the script and the start of principal photography, but we kept discussing the project in the meantime.
Why was the story so interesting to you?
It feels like there's some sort of cosmic force driving all of this and it swept me up. It's rather hard to say what exactly does lie at the heart of the story that The Mountain is trying to tell, but the film is unsettling, powerful, deeply symbolic, and quite hard to stomach at times. It seems to have been Rick's intention from the very beginning to make something unconventional and to force the audience to think and draw their own conclusions, particularly given the prevailing trend of films laying everything out in simple terms.
We don't want people to form an idea what The Mountain was all about five minutes after stepping out of the cinema. We want them to feel uncomfortable.
That's just it – at the Q&A session after the screening, an audience member asked about the ending.
That's exactly what I'm talking about. He wanted specifics, wanted to immediately understand what he's just seen. When it comes to The Mountain, however, you have to find your own answers. The culture we are part of offers a multitude of ways to entertain ourselves. And most offer us answers without our having to work for them. Everything's too easily available. We're told what to believe, how to live our lives, how to relate to other people, what standards to follow. From early childhood, we're told how to behave, how to distinguish between good and evil. And this film contravenes that, it rejects convention, and explores idea that are not exactly part of the mainstream. The Mountain is supposed to offer the viewer a liberating experience. We don't want people to form an idea what the film was all about five minutes after stepping out of the cinema. We want them to feel uncomfortable (laughter).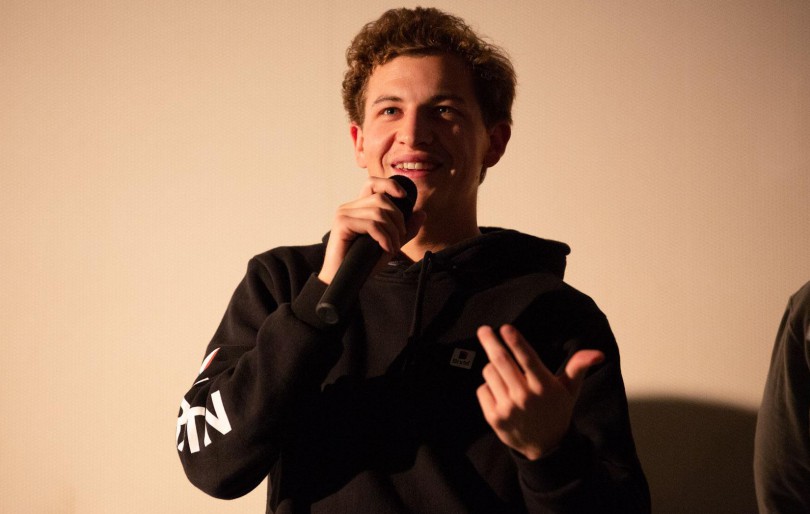 Do you think that this tendency to spell everything out has made people forget what made movies so magical?
Absolutely. The Mountain reminds me of older movies, like Andrei Tarkovsky's Stalker. You see a film like that and it seems that the narrative moves at a snail's pace and that nothing's going then. Then you think about what you saw and you realize how powerful the whole thing was.
Unconventional movies with open endings often have cult followings. One example would be one of my favorite movies, Leos Carax's Holy Motors. Denis Lavant, the lead in Holy Motors, starred with you in The Mountain. What was it like working with him?
Holy Motors is an incredible piece of filmmaking and I told as much when I saw Denis on set, but you know – he's a peculiar guy who rarely leaves character on set. He often mumbles to himself and makes strange faces. He's crazy, but a genius at the same time.
I don't see myself as a professional actor. Truth is, I have no idea what I'm doing.
In the movie, you play alongside another actor of what might call cult status – Jeff Goldblum. He's a really eccentric guy. In The Mountain, he's mostly very serious, but in two or three scenes we saw him go full Goldblum, for instance when he messes around with the girls in the hotel or dances in the bowling alley.
There were many more scenes like that, but they didn't make the final cut. Ten times as many, I guess (laughter)! We probably had enough to edit them into a second movie, consisting solely of Jeff telling stories and dancing around with girls.
It was probably difficult to stay serious around him on set.
Yeah, working with Jeff was fun. He's also one of the nicest guys I met. He knew the names of the entire crew, from make-up artists to teamsters. He constantly chatted up people on set. And Rick Alverson's like that, too. He treats everyone equally and if you have an idea you'd like to contribute, Rick will always find the time to hear you out. He trusts his gut and that's what makes him such a good director.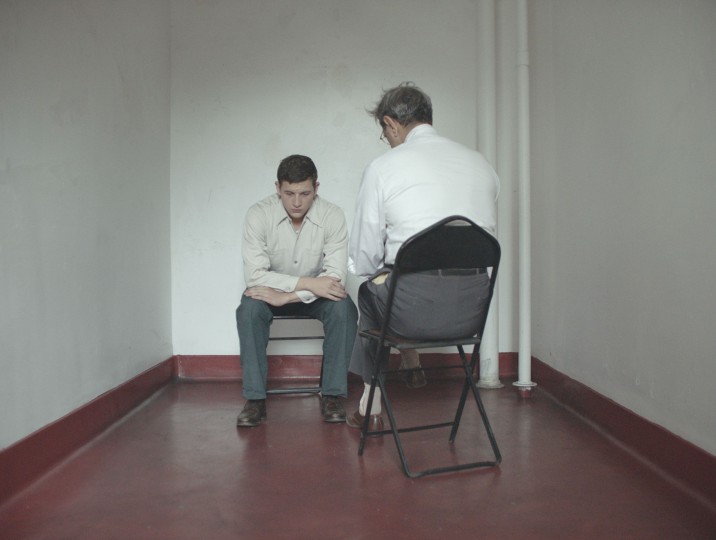 The American Film Festival features two films you star in – The Mountain and Friday's Child, directed by AJ Edwards. Both have you playing completely different characters.
Yeah, you're right, although the funny thing is that someone recently said that Andy and Richie, my two characters, are similarly silent and intense. Friday's Child is a story of a young man who leaves foster care and takes his first steps into adulthood. It was important for us to use our platform to shine a light on matters that have a real impact on our country – especially given the fact that the story is set in my native state of Texas. Besides, it's quite a universal story, there are kids in foster care all over the world.
Only 22, you already managed to appear alongside Brad Pitt, Nicolas Cage, Matthew McConaughey, John Travolta, and Christopher Plummer. Do you feel that working with them has made you a better actor?
I always try to learn as much as I can from my co-stars, regardless of whether it's Matthew McConaughey or Brad Pitt. But my first three films – Tree of Life, Mud, and Joe – have definitely shaped me as an actor and continue to inspire me. If it wasn't for these movies, I probably wouldn't be as interested in movies and acting as I am now. Terrence Malick, Jeff Nichols, and all the other guys you mentioned really inspired me to continue the journey I started while still a kid and to treat acting seriously. But I still don't see myself as a professional actor. Truth is, I have no idea what I'm doing. I just try to use my eyes, to learn from and emulate my betters, and do that as best as I can (laughter).
You started acting while you were still very young. But it's difficult for me to consider you a child actor – from the very beginning, you played mostly serious roles in adult dramas.
I strongly identified with my first roles. Maybe that's what made the performances believable? Both Mud and Joe were set in the border towns in the south of the US, so to play these characters I could draw on my own experiences of growing up in a remote Texas town. It was like slipping back into my own childhood, easy and nice. If I started out acting with different roles, I don't think I would've stuck it out this long.