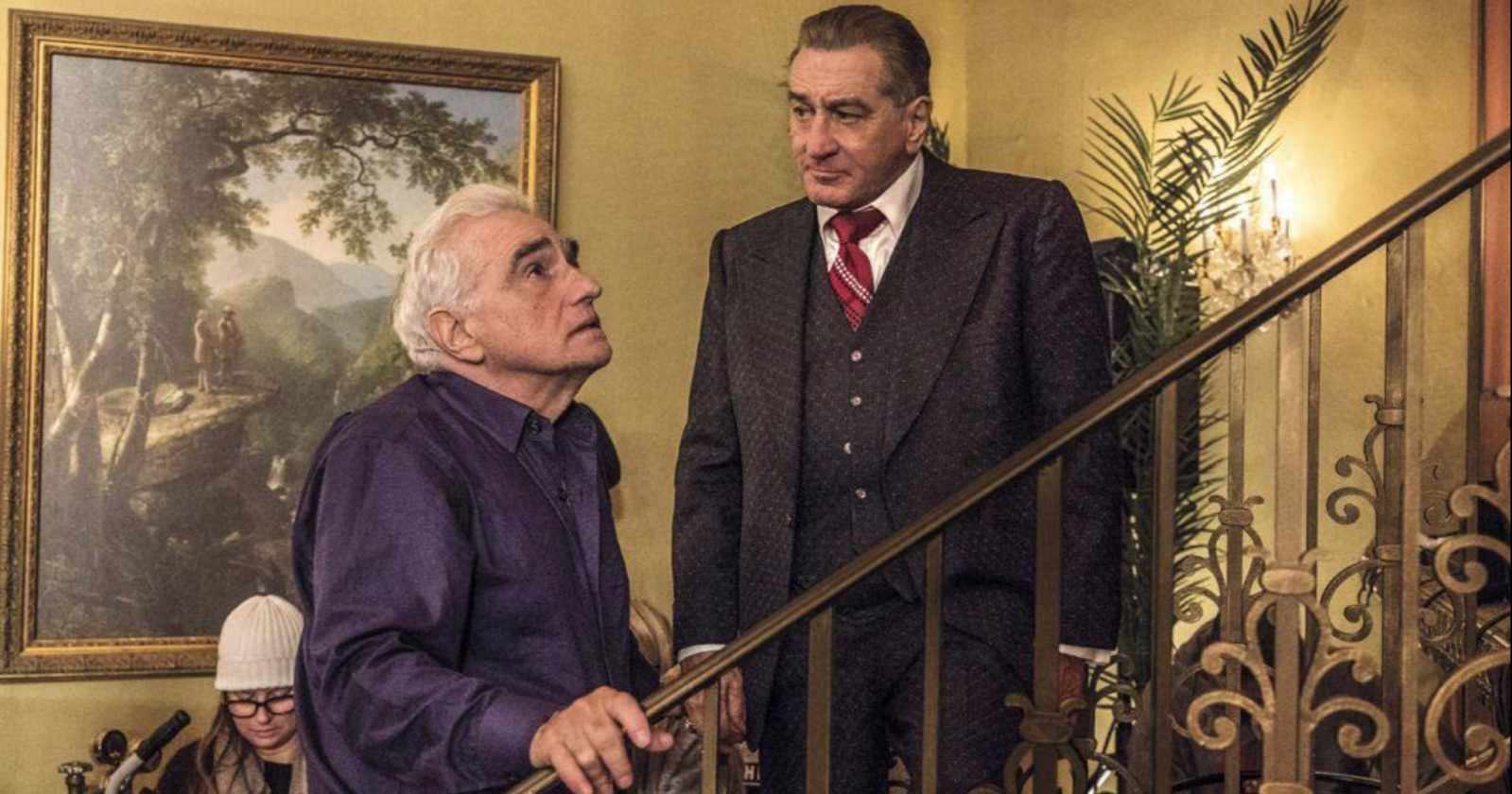 News |
The Making of "The Irishman". Peek Behind the Scenes of Martin Scorsese's Latest Film
27.11.2020
With a running time of over thirty-five minutes, the film features appearances from the director and the main cast—Al Pacino, Robert De Niro, and Joe Pesci.
Over a year ago, Netflix released the longest film in Martin Scorsese's rich catalog. The Irishman, which tells the story of Frank Sheeran and his double life as truck driver and hitman for a major crime family, was widely considered a standout among last year's titles. The criminal drama starring Robert De Niro, Al Pacino, Joe Pesci, and Ray Romano fully delivered on the streaming giant's expectations, netting as many as ten Academy Award nominations. The press praised the cast for stellar performances and called the film a masterclass in building tension. Indiewire's Eric Kohn declared The Irishman to be the best thing Scorsese has done his Goodfellas, while many of the American director's fellow filmmakers, including Guillermo del Toro, Paul Schrader, Luca Guadagnino, and Bong Joon-ho featured the film on their "best of" lists for 2019.
Although much time has passed since the premiere of The Irishman and much of the film world is focused on guessing who will take home the main Academy Awards in 2021, memory of the blockbuster still burns bright. To keep the flame alive, the YouTube channel Netflix Film Club has released a short documentary, running just over thirty-five minutes, that looks behind the scenes of Scorsese's latest crime epic. Produced in collaboration with The Criterion Collection, the making-of video is a fascinating supplement to The Irishman experience, offering a unique perspective on Netflix's collaboration with the legendary director.
The documentary features appearances from the stellar cast as well as from Scorsese himself and his long-time production designer, Bob Shaw, who admitted that working on the film was far from easy. "We had kind of an astonishing 295 sets and locations. (…) Marty is a stickler for detail (…) The first thing that he said to me is: 'This film should look like nothing.' And he said, "Well, I mean there's the period aspect and all that, but other than that, it should really look like nothing.' Which I think he meant like everyday life," he reveals. Aside from interviews with the cast and crew, the film also features extensive behind-the-scenes footage and conversations captured between takes on set.
See the entire video below.