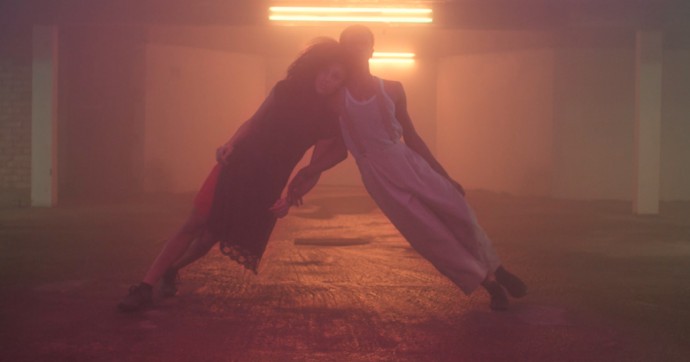 News |
Papaya Films-Produced Music Video to Appear at Legendary SXSW Festival in Austin, TX
06.02.2019
Five days on developing choreography and one long shooting day with an international crew. The music video for Tahir's Get Mine/Golden Ticket will be unveiled at this year's legendary SXSW Festival. The video was directed jointly by Milo Blake and Polish director Magda Zielińska, with Mateusz Kanownik as DP. Magda and Mateusz are both members of the RADICALS roster established by Papaya Films. Production duties were handled by Papaya Films London.
SXSW (South by Southwest) is one of the biggest multimedia festivals in the world. The 2019 edition will open on March 8 and will span nine days. Since its inception in 1987, the festival has been held in Austin, Texas. South by Southwest is split into three divisions: SXSW Music offers concerts and live performances of previously unreleased tracks from acclaimed artists, SXSW Film features screenings, lectures, and panels with filmmakers, while SXSW Interactive is focused chiefly on cutting-edge tech. Last year's SXSW was attended by over 400,000 people. The video for Get Mine/Golden Ticket will be screened in the Music Video section of the SXSW Film conference.
The directors split the workload. Milo Blake oversaw the lighting and the visuals, whereas Magda Zielińska took on choreography and arranging in-frame movement.
The idea was simple, the video was supposed to be magical. So the first script featured butterflies and loads of flowers. But after a huge brainstorm session, we decided that all we needed to create a mystical realm was color, movement, and shape.
Papaya Films' RADICALS Roster is a team of directors, animators, camera operators, and filmmakers working exclusively for the production company. They share a passion for visual storytelling, unconventional ideas, and an unorthodox approach to the film and advertising industries.
I used to wonder what a project had to have to boost its international appeal. I know now that there's no single thing you can do to help, but knowing the realm of production in and out and having a bit of luck will get you a long way. I spent ten years mastering the art of dance and working on the choreography for Get Mine/Golden Ticket was an incredible opportunity to grow. Maybe that's why the end result is so amazing?