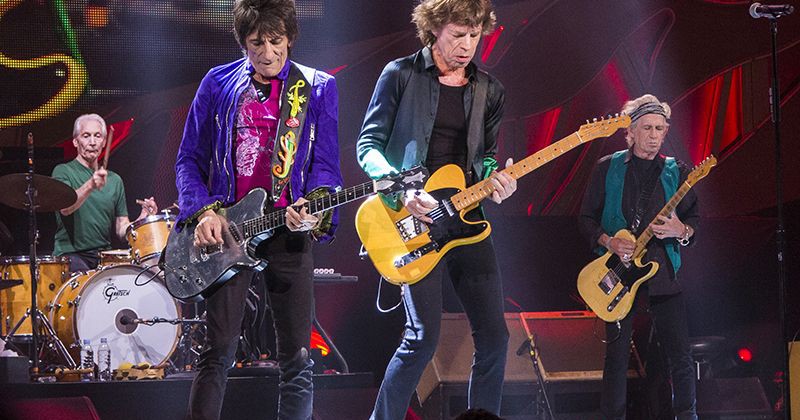 News |
The Rolling Stones on Mars. NASA Names Tumbling Red Planet Rock After Rock Band
23.08.2019
In the course NASA's InSight mission, focused on studying the deep interior of Mars, a peculiar thing happened. A small rock, not much larger than a golf ball, rolled about one meter away from the InSight landing site, propelled by the lander's thrusters. Seeing the stone roll brought up a very specific association in the minds of the scientist down in Mission Control—the Rolling Stones.
NASA officials recently revealed that the agency would be naming the highly mobile Mars rock after the legendary rock and roll band. The musicians—Mick Jagger, Keith Richards, Charlie Watts, and Ronnie Wood—were all delighted with the decision.
"What a wonderful way to celebrate the 'Stones No Filter' tour arriving in Pasadena," the band said in a statement published by the American space agency. "This is definitely a milestone in our long and eventful history. A huge thank you to everyone at NASA for making it happen," the musicians continued, while Lori Glaze, director of NASA's Planetary Science Division in Washington, added: "The name Rolling Stones Rock is a perfect fit. Part of NASA's charter is to share our work with different audiences. When we found out the Stones would be in Pasadena, honoring them seemed like a fun way to reach fans all over the world."
Star actor Robert Downey, Jr., a friend of the band, also had something to say about the landmark being named after the Stones.
Cross-pollinating science and a legendary rock band is always a good thing," the actor said before the band's show at the Rose Bowl Stadium in Pasadena.