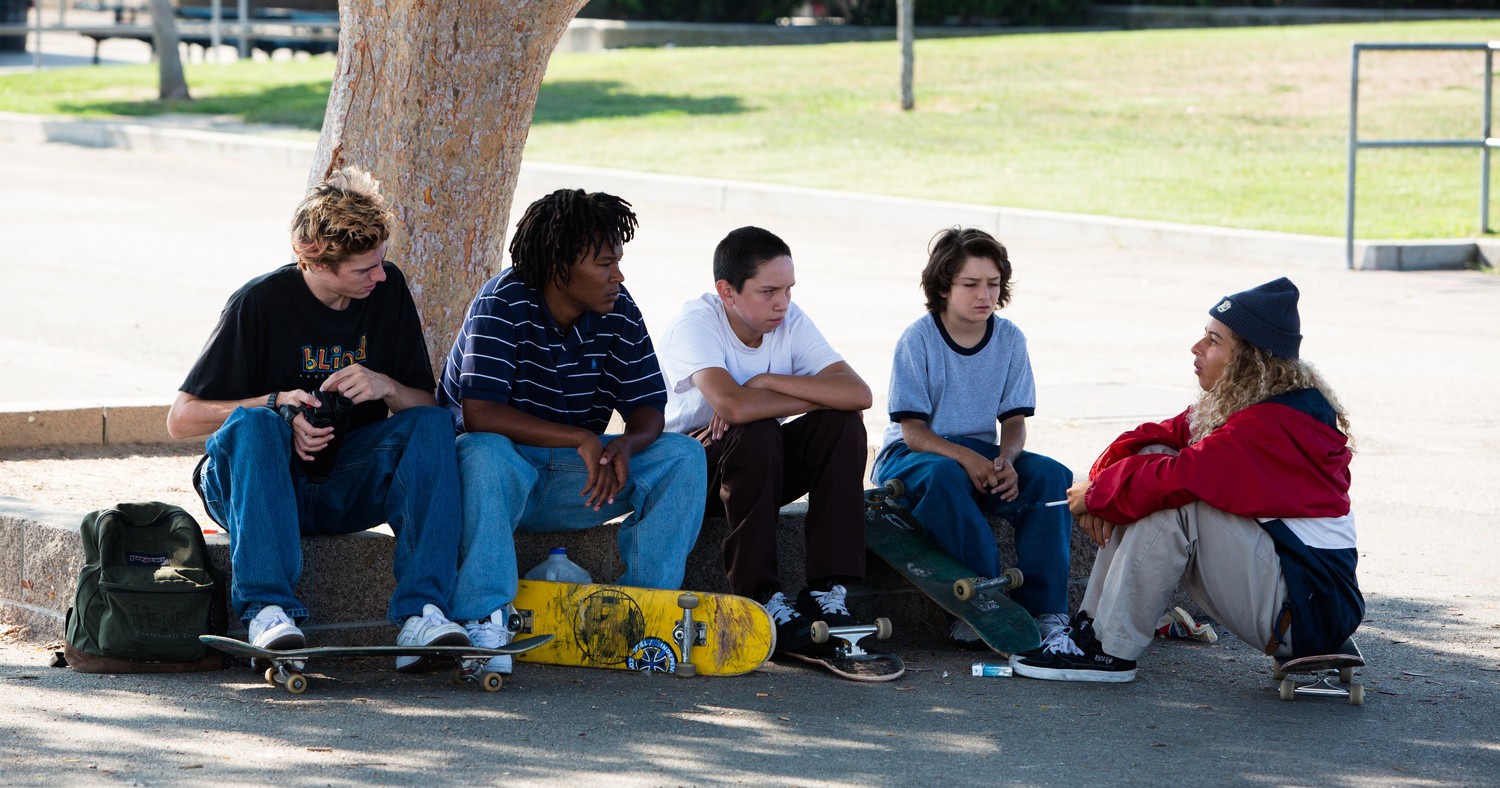 Opinions |
Life Lessons, or The Most Interesting Coming-of-Age Films of Recent Years
23.01.2019
Last year's Grand Jury Prize winner at Sundance, The Miseducation of Cameron Post, Greta Gerwig's Academy Award-nominated Lady Bird, and Jonah Hill's directing debut, Mid90s. Recently, filmmakers have been increasingly drawing on coming-of-age tropes and turning them into universal life lessons. Over the past couple of years, we've seen a number of films take seemingly innocent stories about teenagers and using them to ask important questions about adulthood.
Mid90s, dir. Jonah Hill (2018)
The directing debut of Jonah Hill, widely considered one of the funniest actors working today. Mid90s is a story of thirteen-year-old Stevie growing up in Los Angeles. Set in the 1990s, the film depicts the character splitting their time between video games, skateboarding, and aimlessly roaming the city. Without cell phones and wearing baggy pants, the kids sit around their local skate shop, the hours coming together into a nostalgic story told through beautiful visuals backed by a great soundtrack. The film stars Sunny Suljic, known for his performance in the 2017 film The Killing of a Sacred Deer and Lucas Hedges, nominated for an Academy Award for his turn in the 2016 drama Manchester by the Sea.
The Hate U Give, dir. George Tillman Jr. (2018)
Winner of the Audience Prize at the 2017 American Film Festival in Wrocław. The Hate U Give is a story about looking for your voice and the eternal struggle between adolescents and adults. And although it would seem it's a film intended for teenage audiences, the director demonstrates how universal the film's themes, including lack of tolerance, ubiquitous racism, and the insidious power of ignorance, truly are. George Tillman Jr. delivered a sober feature that shies away from playing with genre and excessive styling and instead takes a decisive stand on controversial and pressing issues. The film's wide release in Poland is slated for February 25.
How to Talk to Girls at Parties, dir. John Cameron Mitchell (2017)
One of the craziest films of 2017. A story about a young punk artist pursuing a girl who quickly turns out to be an alien, the film blends comedic tropes straight out of Monty Python with a hybrid approach that drove the appeal of Men in Black. Set in grimy 1970s London, the flick is a story of seemingly impossible love. The director, John Cameron Mitchell, excels at playing with adventure film and rom-com tropes, and his feature deserves your attention at the very least because of Nicole Kidman's brilliant turn as a local punk doyenne.
Lady Bird, dir. Greta Gerwig (2017)
Gerwig's directorial debut, which scored five Academy Award nominations, is a story of a young, rebellious girl and a universal tale of struggling for liberation and self-acceptance. The eponymous Lady Bird (played by Saoirse Ronan) is a character that basically any viewer could identify with. In her debut, Gerwig delivered a complex family portrait which encourages self-reflections and lingers in your mind for quite some time after you leave the cinema. Coming of age will also be an important theme in her directorial follow-up, Little Women, slated for a 2019 release.
The Miseducation of Cameron Post, dir. Desiree Akhavan (2018)
Featuring brilliant performances from Chloë Grace Moretz and Sasha Lane, the latter known for her turn in the 2016 drama American Honey, the film is set to premiere in Poland on January 25. The film is a story of the eponymous Cameron Post and her journey of self-discovery toward accepting her sexual identity. As we watch the protagonist make her way through her stay at a camp where she was sent for conversion therapy, the filmmakers use the narrative to boldly interrogate the essence of human nature and show that our teenage years are indeed formative and decide the extent and depth of our future sensibilities and awareness. A simple, yet very important life lesson.