We speak to the director of Obolus, which will be screened at Papaya Rocks Film Festival.
Your film will be shown at the inaugural Papaya Rocks Film Festival in London, what does taking a part in this event mean to you?
It's really exciting to be at the inaugural festival. Hopefully, it means that more and more people can get together to celebrate all the hard work that goes into creating such projects. It's always very special to have a live audience in front of your film on the big screen.
Do you think nerves will set in closer to your screening?
I don't really get nervous before screenings. It's just a joy to be able to sit and see your work on a big screen. Of course, there's the thought that crosses your mind – "will people actually enjoy this", but I think that's to be expected about sharing anything as personal as a piece of your own creative endeavours.
Tell us a little bit about your work. How did this film come about?
A friend asked me if I'd like to shoot a short film on 100 ft of 16mm he had spare and the rest was history! We actually ended up having to buy a short end for the shoot, but it was the motivation of "we have enough film to make a 90-second piece, let's organise something and just go shoot it!".
What was the inspiration behind your screenplay?
For me, the piece came at a time when I was feeling stuck. I'd wake up and then spend my whole day glued to my laptop and phone, only to then spend the evenings glued to other screens for sources of entertainment. I guess this was me venting at digital technology for becoming my new reality.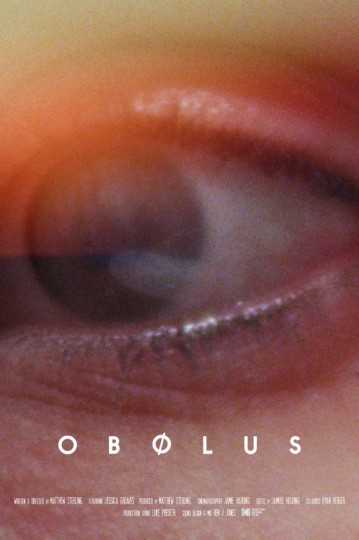 What was the hardest scene for you to film?
Probably the bathtub scenes which we shot last. Because the whole project was shot on 16mm film, we didn't get to do multiple takes of all the shots. So at the end of the day, it was very "touch and go" as we could have run out of film before we'd got everything we needed.
What were the biggest challenges you faced making this film?
Just making the piece on such a tight budget. Everyone donated their time and skills for free which I am eternally grateful for. No money and shooting on limited 16mm is a challenge for sure, but part of what makes the process all the more rewarding.
Have you always wanted to be a filmmaker?
I used to want to be an actor when I was younger but changed my mind when I was in college and taking both drama and film as an A level. I've always wanted to work on movies though since I was young, I just wasn't aware in what way – until I'd started to discover that you didn't have to make it big in Hollywood to be able to do so.
As a filmmaker, how important is the collaborative process for you?
It's the most important aspect of being creative for me. No one is an island and you always create the best work when you open yourself and your ideas up to other people. That's not to say that you can't come up with brilliant things on your own, but they'll always be elevated by collaborating with the right people. A screenwriter can write the most mind-blowing story of all time, but he'll make it even better if he runs it past an editor or asks their other writer friends what do they think of the fifth draft.
How much has your approach to your work changed since your debut short film?
I'm not sure. I guess I'm just more confident with what I want and what's achievable. Everything I learn from one project I take with me onto the next.
Do you have any advice or tips for a fellow filmmaker?
Make work, meet new people, go to events, don't be afraid to email other filmmakers asking if they'd meet for a coffee no matter who they are, give yourself time off because even writing your first short film is a full-time job on its own, watch as many films as you can and read as many books as possible each year.
What are you currently working on?
I'm currently developing my first feature film while also pursuing a few different passion projects that should come to fruition before the summer.
What do you hope people will take away from your film?
I hope people are able to question how addicted to digital technology they are. We spend more and more time plugged into a virtual world through phones, screens, headphones etc. We're slowly moving our sense experience away from reality and into something totally new. New technologies are great and they allow us to achieve amazing new things, but there needs to be a balance as with everything else in life.