Your film will be shown at the inaugural Papaya Rocks Film Festival in London, what does taking a part in this event mean to you?
It's always nice when your movie is shown to a wide audience. And it is a great honor for us that Inner Voice qualified for the first edition of the festival.
Do you think nerves will set in closer to your screening?
Absolutely not. We don't consider it in these categories. It's not about competitions, but about sharing your sensitivity and vision of cinema. It doesn't make us nervous at all.
Tell me a little bit about your work. How did this film come about?
It was a very long way. We were shooting in 3 countries: Germany, Poland and Italy. Started from Frankfurt am Main, where our protagonist – opera singer Jakub Józef Orliński – was playing the leading role in the popular opera "Rinaldo" by G.F. Händel. We continued shooting in Jakub's hometown in Warsaw. We wanted to meet his family, friends and the places where he hangs out during short visiting periods. We finished the film in Lonigo in Northern Italy, as Jakub was recording his debut album for Warner Classic & Erato. In total, we had around 12 shooting days – quite many for a 7-minute long movie. Editing took over 6 months the entire process was very demanding and required a lot of patience and creativity. But it was a beautiful adventure that gave us a lot of experience.
What was the inspiration behind your screenplay?
The biggest inspiration was Jakub himself, he's very talented and unique. Investigating his world and viewpoint on music was very challenging and inspiring at the same time. Speaking about screenplay is always very difficult when it comes to documentary movies. At the beginning, we just made some assumptions about different aspects of his character that we wanted to illustrate. After that, we explored the world of Jakub, trying to find as many cinematic illustrations as possible.
What was the hardest scene for you to film?
Definitely the one in Jakub's family house. On the location, we found out that Jakub's family house situated in Żoliborz (popular district of Warsaw – ed.) was one of the most popular movie locations in Warsaw. It was featured in many iconic movies from 90' and 00', and is still very often used to shoot commercial projects. As a consequence, the attitude of Jakub's family towards the film crew was quite skeptical. Our idea about showing family relationships collapsed and we had to improvise. Big thanks to Jakub's mother, as she was the only one open for collaboration.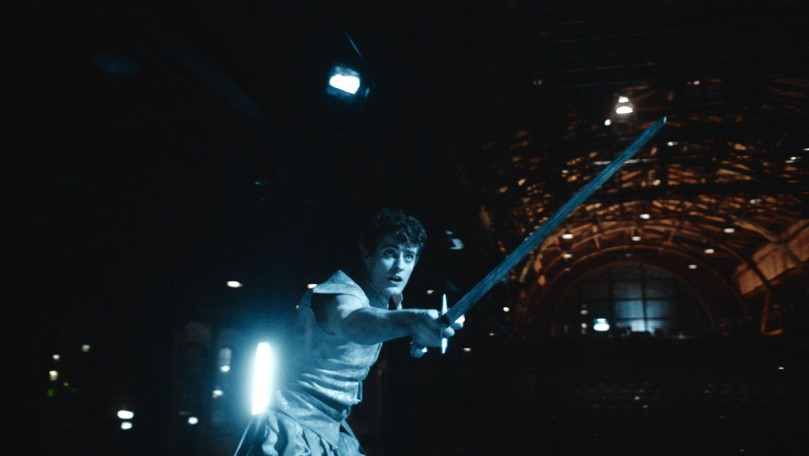 What were the biggest challenges you faced making this film?
Inner Voice is an independent movie that was almost self-financed during the whole production process. Budget is always the biggest challenge – especially when you shoot in 3 countries. Thankfully, the entire crew put a lot of confidence and energy in the project. We wouldn't be able to finish the movie without them.
Have you always wanted to be a filmmaker?
We work as the directing duo – one of us was studying Law, the other – Philosophy. On the beginning we didn't consider ourselves as filmmakers. It came after a while, when we grew up and couldn't find as capacious field of self-expression as we needed. Making movies became such an engaging and interesting way of living that now we can't imagine doing anything else.
How important is the collaborative process for you?
Collaborative process is in the DNA of our relationship. Some time ago we decided to work only with people we personally like – that's why we put a lot of attention to the crew we work with. The flow of energy is the most important aspect for us. Each person gives special value to the project. Only when everybody synchronizes and feels this energy you can create exceptional things.
Do you have any advice or tips for a fellow filmmaker?
The most important thing is to follow your intuition and never give up. Believe in your ideas and emotions and follow them, be focused and let yourself discover new things. Don't be afraid of leaving your comfort zone. Surround yourself with good people and work together on ideas everybody believes in. Be ready to give up your ego if a project requires it.
What are you currently working on?
Right now, we're finishing our short fiction film debut and working on another short doc. Also, we're adding some finishing touches to the 3 commercials for Puma aimed for international markets.
What do you hope people will take away from your film?
We hope that discovering the world of Jakub can be a very inspiring experience. This beautiful music influences us in a very specific way every time we watch the movie. Hopefully, the audience of Papaya Rocks Film Festival will experience it too and will find something relatable in this story.