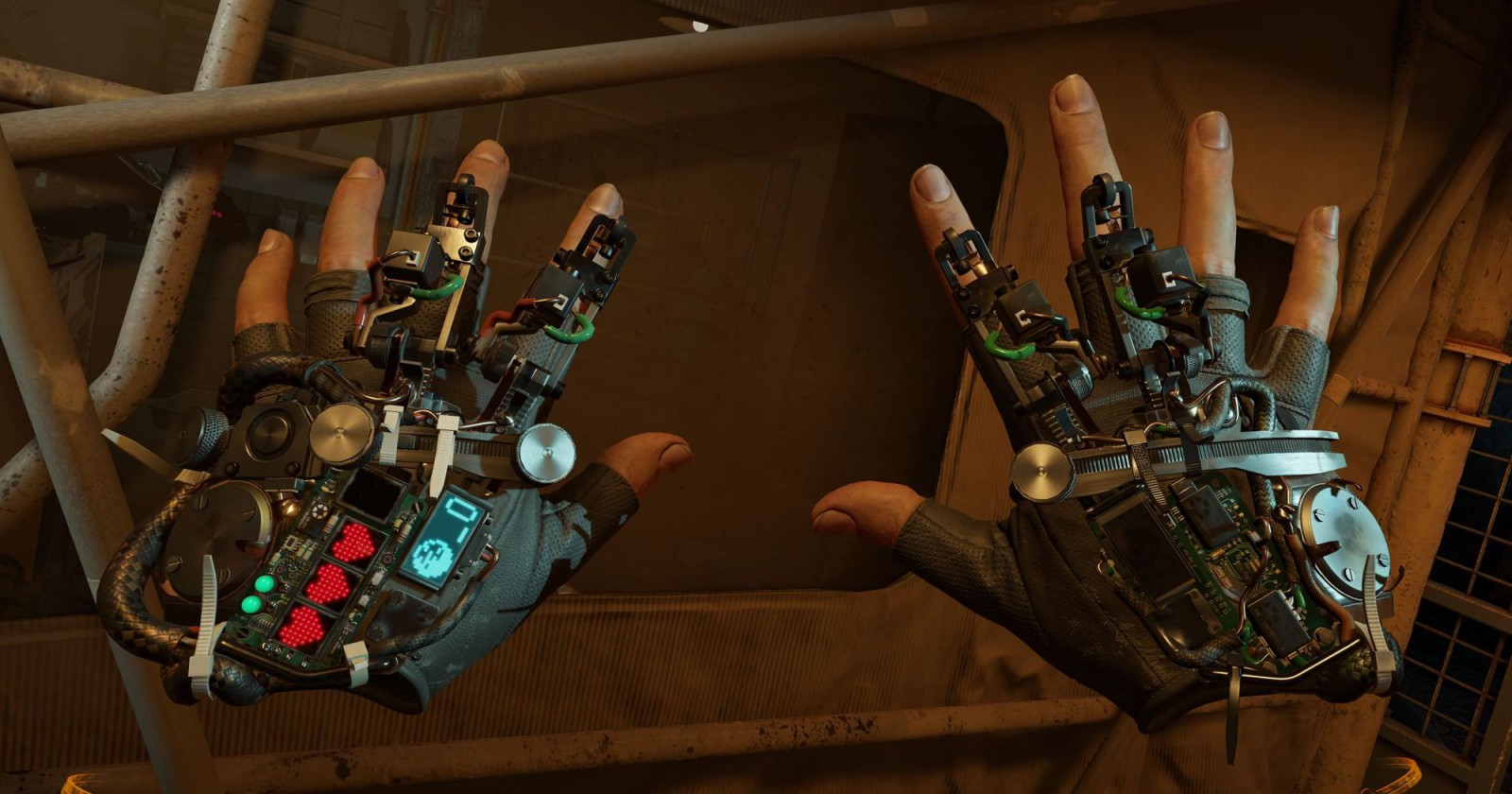 Trends |
Half-Life: Alyx or What Does a Legend Need VR For
22.11.2019
It's the year 2004. Over the past five years, video game studio Valve has poured $40M into developing the sequel to Half-Life, its critically acclaimed smash hit released in 1998. While trying to deliver a sequel worthy of its predecessor, Valve was also involved with building its Steam platform, which would soon come to dominate the digital distribution of video game, and trying to fully harness the possibilities of Source, its custom game engine.
Source was supposed to provide players with exceptional visual and sound experiences, and offer unparalleled capabilities in terms of enemy AI. Additionally, Half-Life 2 would become the first title in history to be available for download via Steam—even before its official premiere. This allowed players to begin playing the long-awaited sequel immediately after the developers "flipped the switch." Half-Life 2 was an immediate hit—released to critical and popular acclaim, the game ended up with a whopping 96/100 rating at the online review aggregator site Metacritic.
Half-Life 2, however, was not an end in itself—rather, it was supposed to promote that which would make Valve a veritable giant among electronic entertainment studios. To run the game, players had to install the aforementioned Steam—a digital content distribution platform.
Half-Life 2 was not just supposed to sell—sales were expected to drive the growth of Steam. And they did. Today, the second installment in the franchise is considered a seminal FPS title in the history of gaming, and the long wait for the final chapter in the trilogy has since become of the most popular memes in the gaming realm. Gabe Newell, the head of Valve, later spent years trying to convince the expectant gamers that the subsequently released Half-Life 2: Episode One and Episode Two were in fact Half-Life 3, but nobody was ready to believe him just yet.
Fifteen years have passed since Half-Life 2. The last game in the franchise, Half-Life 2: Episode Two, was released in 2007. Steam is no longer an upstart, but a genuine behemoth worth billions of dollars—and is basically de rigeur for every PC gamer in the world. It has long dominated the digital content distribution market, with any real competition emerging only recently, in the form of the Epic Store. Gabe Newell's company, however, loathes stagnation and sought to secure inroads into a number of new markets to further consolidate its position. First, it tried to design its own console, but ended up failing spectacularly. But then it decided to move into virtual reality. Initially, Valve partnered up with HTC to develop the Vive headset—and its release was followed-up in 2017 with Gabe Newell saying that his company was already at work on a title developed solely with VR in mind. And although since then Valve has parted ways with the Chinese company, it recently released its own headset—Index.
Index was unveiled on June 28, 2019. Most observers expected the release to be followed up with an announcement of a dedicated VR title that would best promote the capabilities of the company's headset. And that's exactly what happened—just last week, Valve unveiled its latest addition to the its flagship franchise, Half-Life: Alyx, slated for release in March 2020.
According to Valve, Half-Life: Alyx is the biggest, most ambitious project in the company's history—it was developed by people who have been involved with Valve and the Half-Life franchise for a long time, and are extremely well-versed in the world of Gordon Freeman. Initially, Alyx was only supposed to be a short "VR experience," but the developers soon decided to expand it into a full-blown title, featuring a complex world with "puzzle solving, visceral combat, and an intricately woven story that connects it all with the characters iconic to the Half-Life universe." In this latest installment in the franchise, we'll be taking the role of the eponymous Alyx, who has consistently accompanied Freeman at all of the most important points in his journey. The story will be set somewhere between the first and second Half-Life games.
Although some VR fans are sure to see Alyx as something of a trespasser on sacred ground, most industry journalists argue that just like its hallowed predecessor, Alyx is more than just a game that players want to be good. Its ultimate goal is to boost the sales of Valve's Index headset and demonstrate the as of yet untapped potential of VR gaming. If Alyx proves anything less than a VR masterpiece, Valve will have no way of convincing gamers to shell out around 4,000 on an Index headset. And if the title fails to bring record profits, then few companies indeed will still be interested in investing in high-budget VR entertainment. This is why we can be absolutely sure that Valve has made every effort to help Alyx be to VR entertainment what Half-Life 2 was to PC gaming.