Papaya Young Directors is a unique competition, unparalleled across all of Europe, that enables emerging filmmakers an opportunity to launch a career in the film industry by offering them an opportunity to shoot a film for an international brand, a charity, or a musical artist.
For the first time in the competition's eight-year history, the jury will include names like Agnieszka Holland, Allan Starski, and Martin Ruhe. Agnieszka Holland is an Academy Award-nominated director with a number of other awards to her name, including the Berlin International Film Festival's Silver Bear. Holland is also the President of the European Film Academy. She will be joined on the jury by Allan Starski, who won an Academy Award for Best Production Design for his work on Schindler's List, and Martin Ruhe, director of photography on pictures like Control and The Midnight Sky.
Aside from these major Hollywood figures, the jury that will select the winning entries includes over 120 arts and culture experts, such as Anja Rubik (model, founder of the Sexed foundation), Karol Paciorek (creator and host of Imponderabilia and Lekko Stronniczy), Joanna Okuniewska (creator and host of the Moje przyjaciółki idiotki podcast series), Magdalena Boczarska (actress), Łukasz Muszyński (deputy editor-in-chief at filmweb.pl), and Sylwia Chutnik (writer). The competition is also supported by international media experts, including July Scully (The New York Times), Linda Codega (Shots.net), and Andreas Nilsson (Biscuit Filmworks).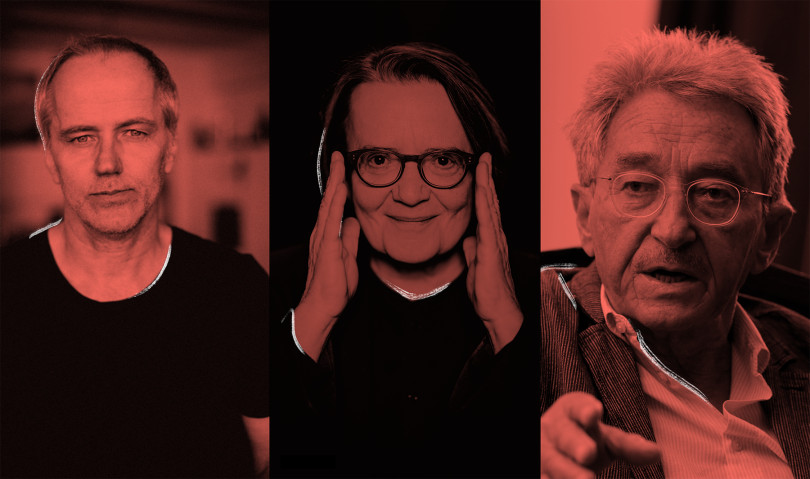 The Papaya Young Directors grand prix includes a 40,000 PLN cash prize for the authors of the winning entry, while jury-selected film ideas will receive a production budget. Submissions for this year's edition closed on March 14. From the 1645 submissions, the jury will select 30 of the best ideas and assign them a production budget. The finalist filmmakers, who will be announced on April 23, will have a month to bring their original vision to life. The finished movies will then be unveiled at a grand gala, currently expected to take place in June 2021.
In the past, Papaya Young Directors contestants produced movies that not only broke with traditional advertising tropes, but embraced the latest film and production trends, like vertically-filmed music videos. Just last year, PYD contestants shot vertical videos for artists like Natalia Przybysz and Barbara Wrońska.
Throughout its eight years, the Papaya Young Directors competition has received the support of 45 Main Partners and over 120 film and advertising experts involved as jury members and mentors, hosted over 170 workshops, and produced 120 films. Most importantly, it helped a couple dozen artists kick-start their careers in the industry. The competition is organized by Papaya Films—a leading Polish production house with offices in Warsaw, Lisbon, London, and New York City.
The Key Partners of this year's edition include: Audioteka, BMW Polska, DPD, Durex, Facebook, IKEA, Kayax, Link4, McDonald's, Multikino, Samsung Electronics Poland, and Tyskie, as well as three foundations: Camera Femina, Kosmos dla dziewczynek, and Kuchinate – African Refugee Women's Collective.
Competition Partners: ATM System, CPC Brand Consultants, Girls in Film, Heliograf, MakOnLine, Lunapark, Panavision, Ströer, and Tidal.
Main photo: Jacek Poremba